Beaver Pond Recreation Area, Franklin, MA
 Beaver Pond serves as Franklin, MA's town public beach and swimming hole.  It also has a nice playground. 

There's a level walking trail along the east shore of the pond which affords pretty water views.
There have been reports of good fishing at Beaver Pond (largemouth bass in particular) but I have not personally confirmed this.  There is a boat launch to the west of the parking lot.
The Chilson Memorial Beach at Beaver Pond is typically open July  to Labor Day.  A swimming dock is anchored in deeper water for use by swimmers.
Lifeguards are on duty during summer months.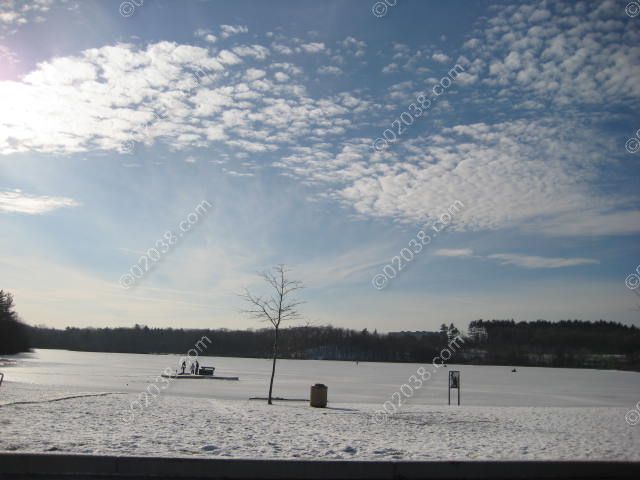 During winter, you can see ice skaters and ice fishermen on the pond.