Metro Basketball Program in Franklin, MA
The Metro Program is the more competitive, skill-focused youth program in Franklin.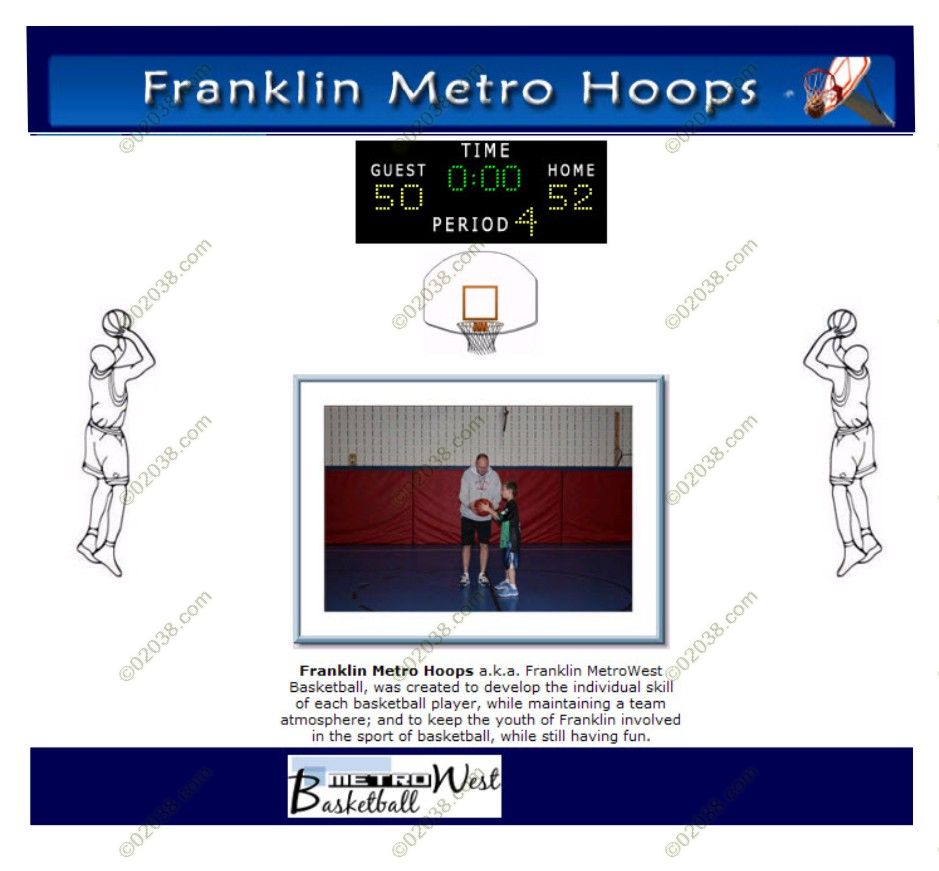 http://www.franklinmetrohoops.com/
Teams compete against other area town teams. Teams are open to children grades 4-8 who have a commitment to playing  serious basketball, the program features more practice time, more games and a tournament at season's end.