The Gerald M. Parmenter Elementary School is located at 235 Wachusett Street in Franklin, MA.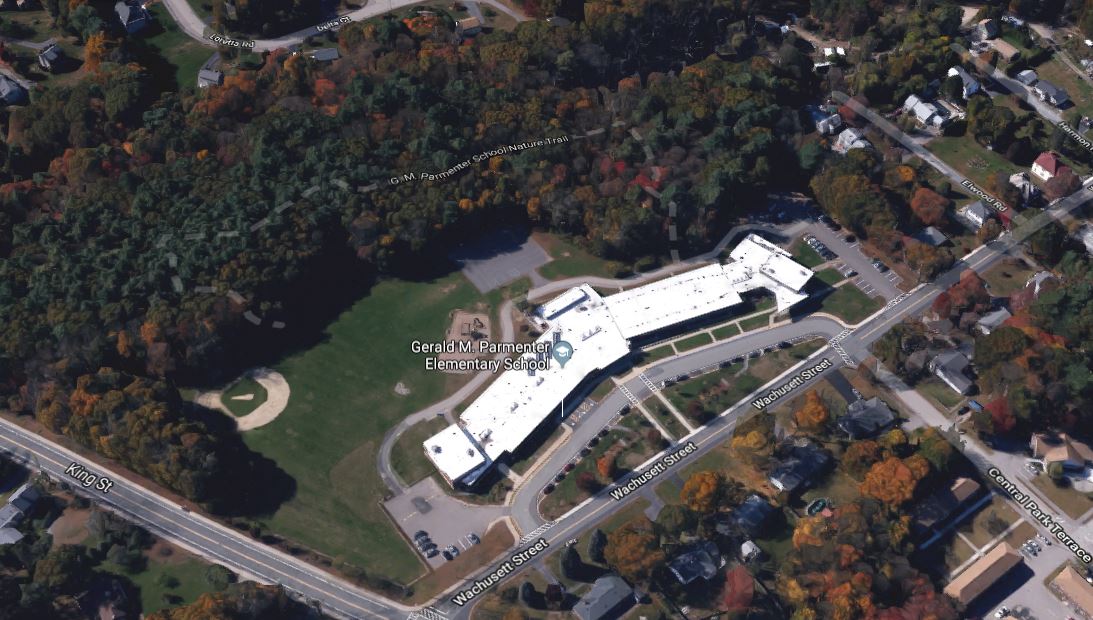 The original part of the school was built in the 1950s. The the 1980s the building was renovated and received a major addition, making the combined structure modern and appealing.
Homes for sale in Parmenter Elementary school district
Above are all the single family homes currently available in the Parmenter school district.
Learn more about the Parmenter Elementary School in Franklin, MA
The first place to look to learn about the school is the Parmenter School website:

The website gives a in-depth look at the education provided by the school and students' daily life on campus.
The profile for the Parmenter Elementary School maintained by the Massachusetts Department of Elementary and Secondary Education (DESE) contains a wealth of data on the school and how well it is performing its educational mandate.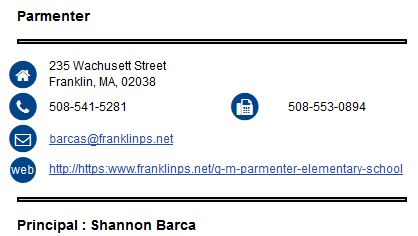 You'll see in the profile a comprehensive presentation on how Parmenter students fared on the all-important state MCAS tests. A summary of the 2018 results for Parmenter appears below; the school posted results well above the state average: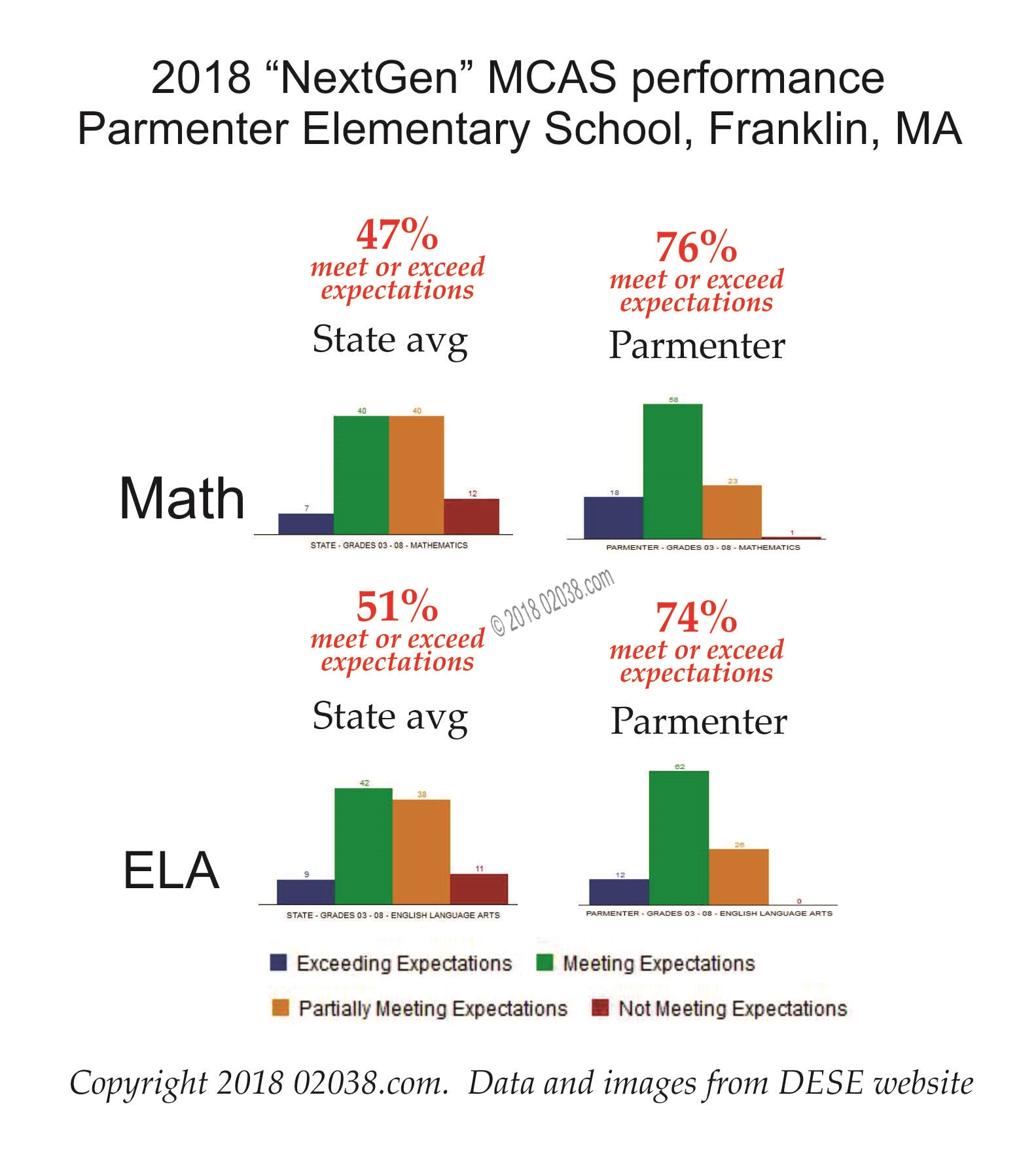 The posts below will give you more information on the Parmenter Elementary School in Franklin, Massachusetts . . .
Copyright 02038.com