How to Avoid Becoming an Expired Listing
It's no secret that some homes fail to sell.  "Expired" listings are all too common on the MLS.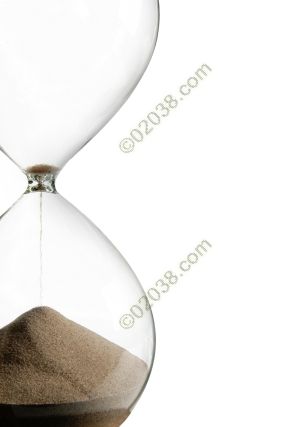 Here's a shocking figure I found today on MLSPIN, the dominate MLS in Massachusetts: in the last six months there have been 2676 listings that have expired after more than one full year on the market! 
Almost 2700 expired listings with over 365 days of days on market (DOM) represent a huge number of extremely frustrated home sellers. 
Why do so many listings sit for months (and sometime years) only to expire unsold?
 Frequently it simply is the asking price.
Short sales and post-foreclosure bank-owned sales (REOs)carry their own set of problem dynamics that often lead to overpricing, long DOMs and expired listings.
But setting short sales and REOs aside, you still can find many prospective home sellers in 2009 who seemingly fail to accept that home prices are down in Massachusetts.
According to the S&P/Case-Shiller Home Price Index, single family home prices in the Greater Boston area peaked during the summer months of 2005 and have fallen approximately 14% since then.
If you bought your home when home prices were low (before 2000 or even as late as 2002), here's the good news – you're still likely to have a nice cushion of home equity.
If you bought your home in 2004 through 2006 with hefty mortgage financing, you may now lack the equity to pay off the outstanding mortgage liens from your sale proceeds.
Some Massachusetts home sellers in that situation make the mistake of setting the asking price of their home way above realistic market value.  They say they need the high selling price so they can sell without a loss. 
But overpricing is a big mistake in today's slow and skeptical market.  It's very hard to find a buyer willing to overpay in this market.
Here are some possible solutions . . .
If you have enough liquid assets to cover the difference between your mortgage balance and the price your home will realistically sell for, you are in control of your situation.
The next home you want to buy probably costs a lot less than it did back in 2005. 
 
The money you may lose on the sale of your current home may be amply recouped when you buy your next home at today's lower prices.  You may be able to afford a much better home to boot!
If you don't have a compelling reason to move right now and don't want to sell at a loss, it might make sense for you to stay put in your current home during the ongoing market slump.  You'll be waiting for market conditions to improve before you sell.
But in any event, whatever your situation, don't try to sell at too high a price.  A home priced way above its current value is highly unlikely to sell in today's market!
Copyright ©2009 02038.com