Franklin Recreation Department Programs
Here's a sampling of the youth sport programs offered by the Franklin, Massachusetts Recreation Department. Note that these programs are separate from the many youth league sport programs in Franklin (these are reviewed in detail elsewhere in the Youth Sport section of 02038.com).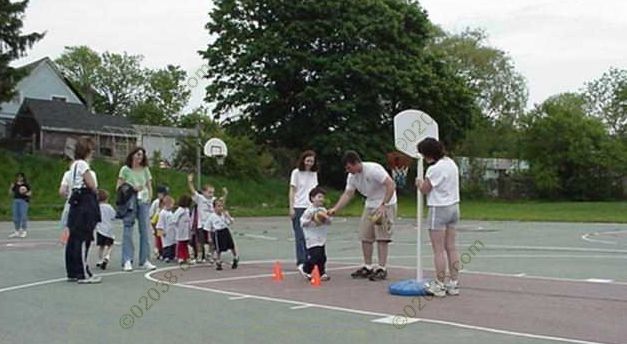 I've divided the following list into cold and warm weather programs:
Cold Weather (Indoor) Programs
• Boys Intramural Basketball (Grades 9-12.)
• Girls Indoor Lacrosse
• Sports For Tots (Includes indoor soccer, tee ball, lacrosse, and running indoors.)
• Indoor Track & Field (All boys and girls ages 7-14 years old.)
• Youth Wrestling
• Girls On The Run (An indoor program for 3rd-8th graders; program aims to improve girls' self esteem via workouts that promote emotional and physical development.)
• Girls Volleyball (For girls of all skill levels in grades 6-8 grade.)
Warm Weather (Outdoor) Programs
• NFL Flag Football (Noncontact football for boys and girls aged 6-14 years.)
• NHL Street Hockey (Non-contact street hockey for boys & girls 6-14.)
• Youth Golf Lessons (Lessons teach how to use the various clubs and how to go about putting, chipping and bunker play.)
• Recreational Basketball
• Archery
• Moutain Biking (Children aged 10-16 years old are taught to negotiate 5K, 7K, and 10K bike routes in the Franklin State Forest in Franklin, MA.)
• Middle School Golf (Golf league for boys and girls grades 6-8.)
Click here to learn more about the various program offerings at the Franklin Recreation Department.
Copyright ©2009 02038.com