Welcome to Franklin, MA
New campus of the Benjamin Franklin Classical Charter Public School
The Benjamin Franklin Classical Charter Public School recently moved to a beautiful new facility on 35 acres in Franklin, MA.
Strawberry Stroll in Franklin, MA
The Strawberry Stroll takes place each spring in downtown Franklin, MA. Thousands regularly attend this kid-friendly community event.
Franklin Public Library new addition
Shows the new addition to the Franklin Public Library in Franklin, MA
New High School
Beautiful new high school in Franklin, MA
The Wiz at the Franklin Cultural Festival
July 4 Celebration
Shows July 4 in Franklin, MA
DelCarte Recreation and Conservation Area
Nice spot in town for fishing, walks!
Harvest Festival
Harvest Festival in Franklin, MA
Holiday Stroll
Holiday Stroll in Franklin MA
Library
Library Reading Room in Franklin, MA
Touch a Truck
Touch a Truck in Franklin, MA
Concerts on Common
Concerts on the Common in Franklin, MA
Blueberry Picking
Blueberry Picking in Franklin, MA
Historical Museum
Historical Museum in Franklin, MA
Highland Estates
Highland Estates neighborhood in Franklin, MA
Art Night
Art Night at Keller School in Franklin, MA
Science Night
Elementary school Science Night in Franklin, MA
Winterberry Farms
Winterberry Farms neighborhood in Franklin, MA
Chestnut Ridge
Chestnut Ridge condos in Franklin, MA
Tanglewood Estates
Tanglewood Estates neighborhood in Franklin, MA
Charles River Farms
Charles River Farms neighborhood in Franklin, MA
Del Carte
Del Carte Recreational Area in Franklin, MA
Holidays
Holiday season in Franklin, MA
The Town of Franklin, MA has a lot going for it! The community of 32,000 located in the heart of the bustling I-495 corridor in Massachusetts has won a surprising number of national "best of" and "top ten" awards in recent years. The accolades garnered by Franklin have come from a wide range of respected professional publications, including Bloomberg BusinessWeek, CNN Money, and Family Circle Magazine. Such repeatedly positive national recognition speaks volumes about the high quality of life you can find in town.  If you're looking for a great place to call home, Franklin, MA deserves your serious consideration!
Explore Franklin
Safest Community Awards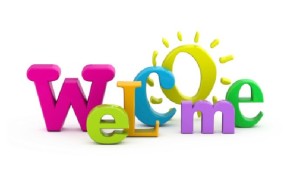 Two national community ratings websites have recently recognized the safe living and low crime environment offered by Franklin, MA. ValuePenguin.com named Franklin as one of the safest communities in Massachusetts. Even more impressive was NeighborhoodScout.com naming Franklin, Massachusetts the "Safest City in the US" as part of the website's annual Top 100 Cities in the US. NeighborhoodScout placed Franklin ahead of such desirable Massachusetts communities as Wellesley, Newton, Shrewsbury, Marshfield, and Arlington.
Best Community in MA in which to Raise Children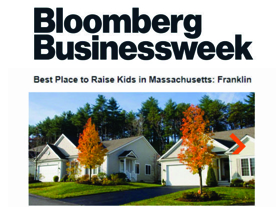 Businessweek.com is another nationally recognized media outlet to name Franklin, MA a top place to live.  Businessweek.com designated Franklin as the best community in Massachusetts in which to raise children.
Businessweek.com said Franklin ranked as best in Massachusetts due to its superior schools, many recreational resources, rich cultural amenities and overall excellent quality of life.
Homes for sale in Franklin
The gallery above shows single family homes available in Franklin right now. Check them out and contact Warren for a showing of any that catch your eye!
Top Ten Town in America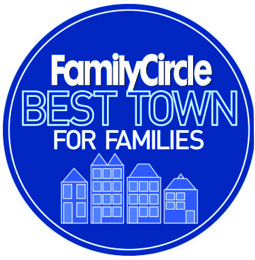 Family Circle Magazine named Franklin as one of the "Top Ten Places to Raise a Family" in the entire United States.
Family Circle said that it identified in Franklin, Massachusetts ample economic opportunity combined with a small town appeal, affordable housing, quality schools, and plenty of recreational opportunities.
Top Ten Place to Live and Launch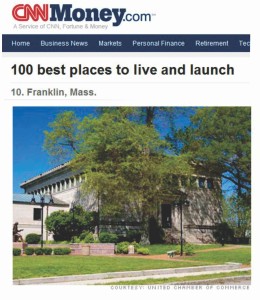 CNN/Money.com bestowed another striking honor on Franklin, Mass when it named the town one of the "Top Ten Places to Live and Launch" in America.  CNN/Money.com recognized Franklin, MA as one of only ten towns in all of the United States which offer "the best mix of business advantages and lifestyle appeal"!
Why is so much positive national media attention being showered on Franklin, Massachusetts?
There's plenty of reasons – here are just a few . . .
Low Property Taxes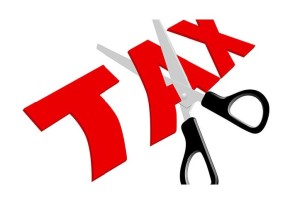 Franklin's strong tax base includes lots of thriving businesses and industries whose tax payments help keep Franklin's residential property tax burden low.
Great Public Schools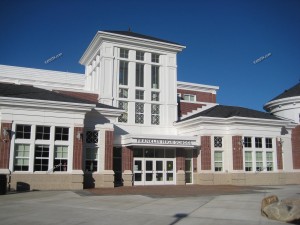 Franklin, MA has a beautiful, new high school which ranks highly in Massachusetts test scores. Following the hotlink to lean more about the public schools of Franklin, Massachusetts.
Many Recreational Resources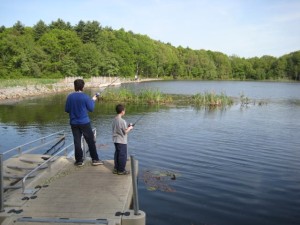 If you're looking for a community with lots of youth sports, plenty of places to fish and enjoy the outdoors and lots of ball fields and playgrounds, Franklin's the place for you! You can get lots of information about outdoor recreational opportunities in Franklin MA here.
Attractive Neighborhoods of Fine Homes
Franklin is blessed with an impressive housing stock of homes. From young colonials in prime subdivisions, to pretty antiques recalling the grace and charm of a bygone era, to modern townhomes and condominiums, you're sure to find a great place to call home in Franklin, MA!
Look for more about Franklin, MA? Check out the many Franklin info links in the right column and you'll even more reasons to love this vibrant Massachusetts community!