How Good Photos Sell Homes
There's an old saying in real estate: a good agent's work is 30% marketing, 70% proper pricing and working behind the scenes to hold pending sales together until closing.
While marketing comprises just a small segment of a skilled real estate agent's overall efforts on behalf of clients, it certainly is the most visible.
These days, the bulk of property marketing is on-line.   And because the Internet is a visual medium, the photographs an agent takes of a home are the most critical component of effective property marketing.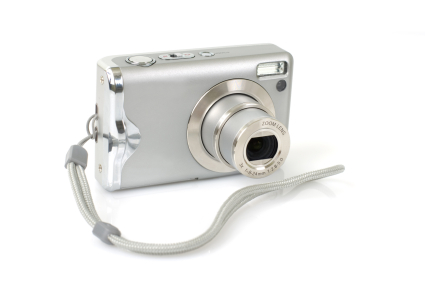 Property photos make the important first impression on buyers.  If the home looks good on-line, it's much more likely that buyers will decide to go see the place in person.
That's why it is so puzzling to see bad property photos on the MLS. 
 
There are several websites devoted to bad MLS photos from across the nation.  And you can see bad photos pretty frequently on MLSPIN, the dominant MLS in Massachusetts.
So I spent awhile yesterday looking for bad photos on MLSPIN. 
The interesting thing I found was that it was much easier to quickly find bad property photos on EXPIRED listings.  So do you think there may be some correlation between bad property photos and failed attempts to sell a home?
Bad MLS photos seem to fall into 2 categories:
1. Poor photographic techniques
 Here we are confronted with out of focus shots and no allowances made for challenging lighting.  Offending agents don't seem to know how to adjust their cameras for low light conditions and back-lit subjects.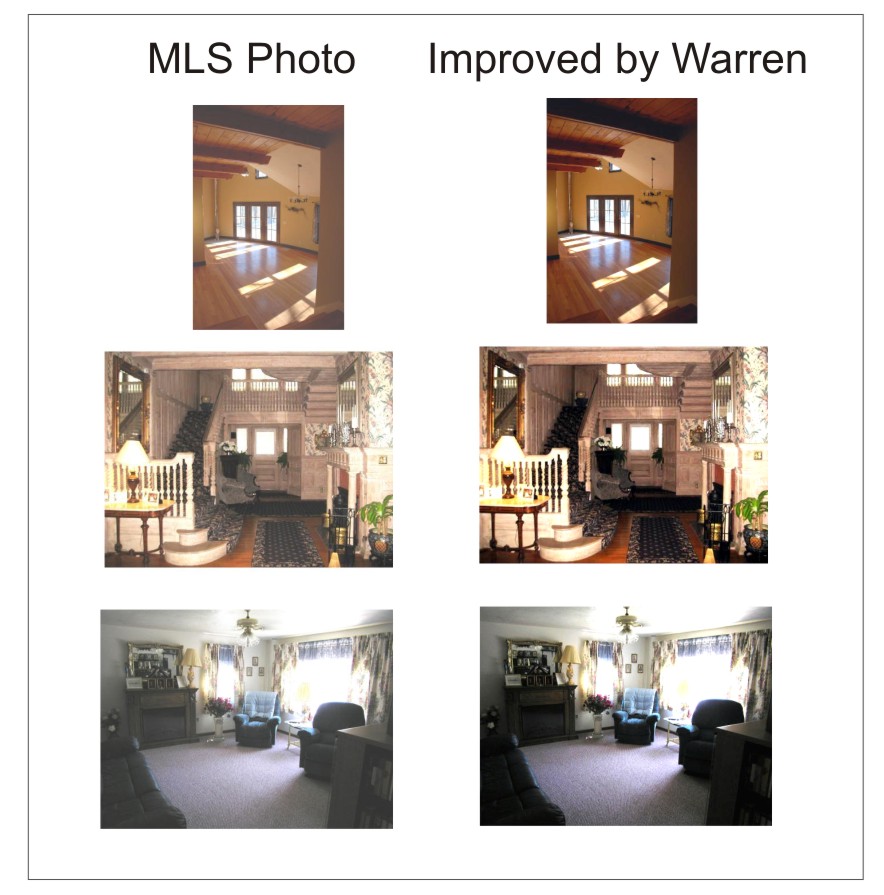 There are some basic adjustments you can make to a bad photo to make it look a lot better; I demonstrate the simplest of these on the images above.
2.Indifference/lack of care by agent  
Here we are typically subjected to out of season exterior photos, garbage cans sitting outside of homes and plenty of interior shots of cluttered, messy rooms.  Occasionally you'll see photos of a room with the home owner comfortably seated watching television!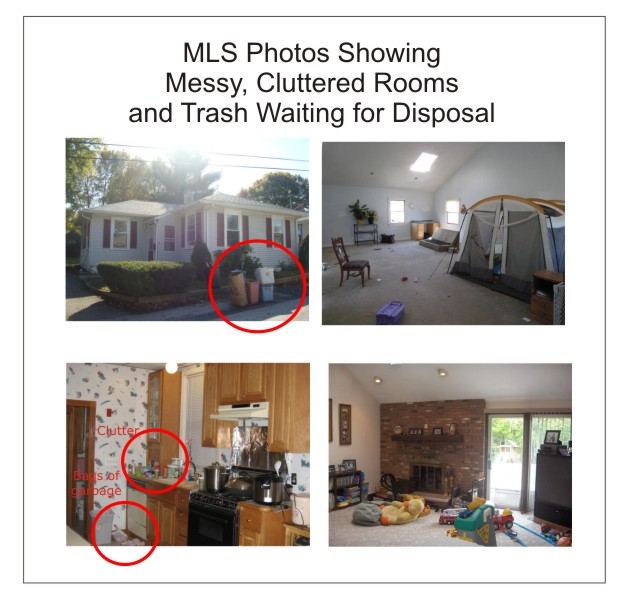 All of these problem photos suggest agents who didn't care enough to have their photography make a good first impression.
As an agent, sometimes I do ask a seller to tidy up before the photo shoot.  Other times, I move items out of view before I take the photo. 
Home sellers can't realistically expect their agent to be a professional photographer.  But they are entitled to have their agent take great care to make the property photos used in marketing show the home to its best advantage.
Copyright ©2009 02038.com