Should You Make Repairs Before Selling?
Some homeowners are meticulous and take scrupulously good care of their homes.  But if you're like most owners, your home likely has a few defects you've been living with.
If you're thinking of selling your home in the next year or two, you face the question of whether to fix minor problems and deferred maintenance issues before putting the home on the market.  The alternative is to sell "as is" and let the buyer tackle the repair work once he owns the house.
In essence the decision involves realistically assessing the condition of your property, the cost and inconvenience of the repair work and the likely market value of the property both before and after the work is done.
To do this you'll need to become acquainted with the concept of valuable faults vs. non-valuable faults. 
This is very empowering way of viewing homes and will give you great insights into why some properties sell quickly and at a premium while other homes sit on the market and have to discount.
• Valuable faults are defects that are relatively easy and inexpensive to correct.  Eliminating valuable faults typically increases the resale value of the home well beyond the money spent on the repairs.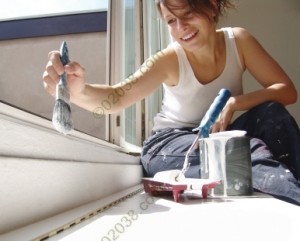 Examples of valuable faults include outdated wall paper, dirty, marred interior paint, worn or stained carpeting, and peeling exterior paint.
Other common valuable faults reflect homeowners' unfortunate decorating choices: objectionable paint colors, strong wallpaper patterns, and unusual carpeting colors can seriously detract from a home's appeal.
So you, the prospective home seller thinking of putting your property on the market soon, want to get rid of as many valuable faults in your home as you can.  You'll make money on the work you have done.  And your home will likely sell more quickly to boot!
• Non-valuable faults are defects that require expensive remedies, the cost of which are typically not recouped by the seller at the closing table.  By definition, remedying non-valuable faults will NOT increase the value of your home beyond the money you'll spend on the work.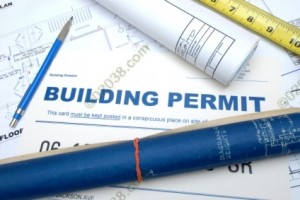 Classic non-valuable faults include: drafty, old windows, an outmoded kitchen or baths, inadequate electric wiring, corroded plumbing, a dank, wet basement. 
Design deficiencies also come into play: a poorly conceived floor plan (only 2 bedrooms on one living level in a 3 or 4 bedroom home), bedrooms which are too small, and inadequate closets are prime examples.
You, the prospective home seller, may want to leave such problems alone and market the home with these defects unaddressed.
It simply makes no sense to undertake repairs of non-valuable faults if you are selling your home in a year or two.  You won't be living in the home long enough to get much use or enjoyment out of these expensive improvements.
And because most buyers will expect a home to be free of such defects anyway, they typically will not pay you a premium for having done the work – you'll lose money on the repairs when you sell!
If you plan on living in your home for more than 2 additional years, you might want to consider remedying the non-valuable faults in your property.   After all, you'll be in the home long enough to at least partially justify the expense.
Some major home improvements pay back more than others, but that's a separate topic for another time!
Copyright ©2009 02038.com