July 4 celebration in Franklin, MA starts July 1 2010
The 2010 edition of the annual 4th of July celebration at the Town Common in Franklin, MA kicks off July 1. 5 days of fun are on the schedule.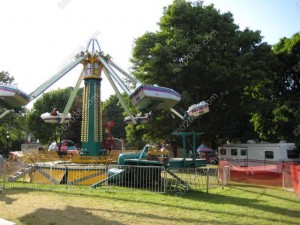 5 day celebration
Events begin Thursday, July 1 at 6 PM at the Common.
All rides will be active then and the food booths will be serving.
There will be live music as well.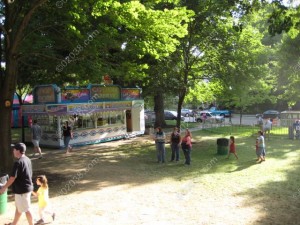 Friday fireworks
It's another evening-only series of events the next day, Friday, July 2 at the Common.
The fireworks display will light up the sky that Friday evening at 10 PM. This event will be held at the Franklin High School on Oak Street.
Events for children and Franklin Idol Saturday
Daytime activities will get underway Saturday, July 3.
There will be a children's parade, a series of road races and lots of children's shows at the Common.
That evening the popular "Franklin Idol" competition will be held.
See full schedule of events
Many more events are on tap for Sunday, July 4 and Monday, July 5.
You can see the full five day schedule at the Franklin 4th of July Coalition website.
Please help keep this very special event alive and well
The Franklin 4th of July Coalition needs your support! Please make a donation at the Coalition's website – PayPal makes this easy.
If you have time, please volunteer to help out one day at the celebration.
Even if you can pick up trash for a few hours, they could use the helping hands!
Please click to learn more about Franklin, MA and the many fairs and fun events held in town each year.
Copyright ©2010 02038.com