Franklin, MA Holiday Stroll 2010 – highlights of upcoming events
The second annual Franklin, MA Holiday Stroll gets underway at 4:30 PM this Thursday, December 2, 2010.  Many downtown merchants are offering Holiday cheer and some exciting specials as part of this fun, festive event.
Here are details for the highlight events of this new Franklin Holiday tradition: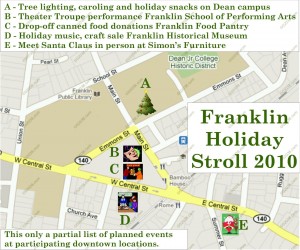 Tree lighting, caroling and holiday snacks
4:30 PM, Thursday December 2
Dean College campus in front of Dean Hall
Location "A" on map
This was a lot of fun last year at the inaugural Franklin, MA Holiday Stroll.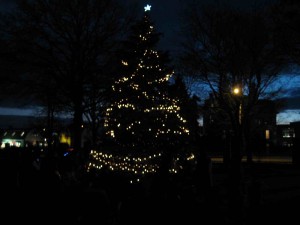 You got to listen to live carolers, enjoy free refreshments and join an exciting countdown to the lighting of a festive Christmas tree.
Theater Troupe performances and open house
4:00 PM  to 8 PM, Thursday December 2
Franklin School for the Performing Arts
38 Main Street, Franklin, MA
Location "B" on map
The Franklin School for the Performing Arts invites you to take a tour of the school, meet the facility and enjoy preview performances of the upcoming FSPA 2010 Holiday Showcase.

Learn more about this impressive performing arts school and community resource for Franklin.
Donation drop-off and open house
4:30 PM to 8 PM, Thursday December 2
Franklin MA Food Pantry
43 West Central Street
Location "C" on map
Please make a special effort to support the Franklin Food Pantry during these difficult times!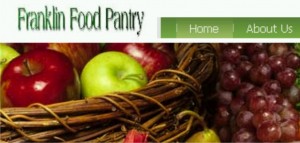 You can drop off canned food items, personal care and cleaning products and take a quick tour of the Franklin Food Pantry.
Please see what is most needed this Holiday season by downloading the Pantry's Holiday Needs flyer.
The Food Pantry is in a small free-standing building to the rear of the Rockland Trust parking lot adjacent to parking lot for the Century 21 Real Estate/American Office Furniture building at 15 West Central Street.  They'd love to say hello to you!
Holiday music and craft sale
4:30 PM to 8 PM, Thursday December 2
Franklin MA Historical Museum
80 West Central Street
Location "D" on map
Take a tour of all the exhibits at the beautiful Franklin Historical Museum in its recently-opened new location in downtown Franklin.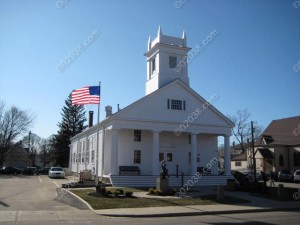 You'll be treated to Holiday music and be able to browse handmade crafts and gift items just in time for Holiday gift-giving!
Visit with Santa
5 PM to 7 PM, Thursday Dec 2
Simon's Furniture
8 Summer Street
Franklin, MA 02038
Location "E" on map
The little ones will have a chance to meet Santa and sit on his lap for a chat at Simon's Furniture in Franklin.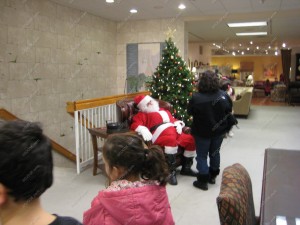 It's a good opportunity to look at some quality furniture, too!
Please take advantage of the many other special offerings from participating merchants in the Franklin, MA downtown area.
Copyright ©2010 02038.com