Get to know Spruce Pond Village in Franklin MA
The Spruce Pond Village condominiums in Franklin, MA comprise approximately 100 townhouse and ranch-style condo units built between 1986 and 1988. The Massachusetts condo community has a highly desirable location very close to Exit 16 off Interstate 495 in an idyllic water-front setting on Spruce Pond.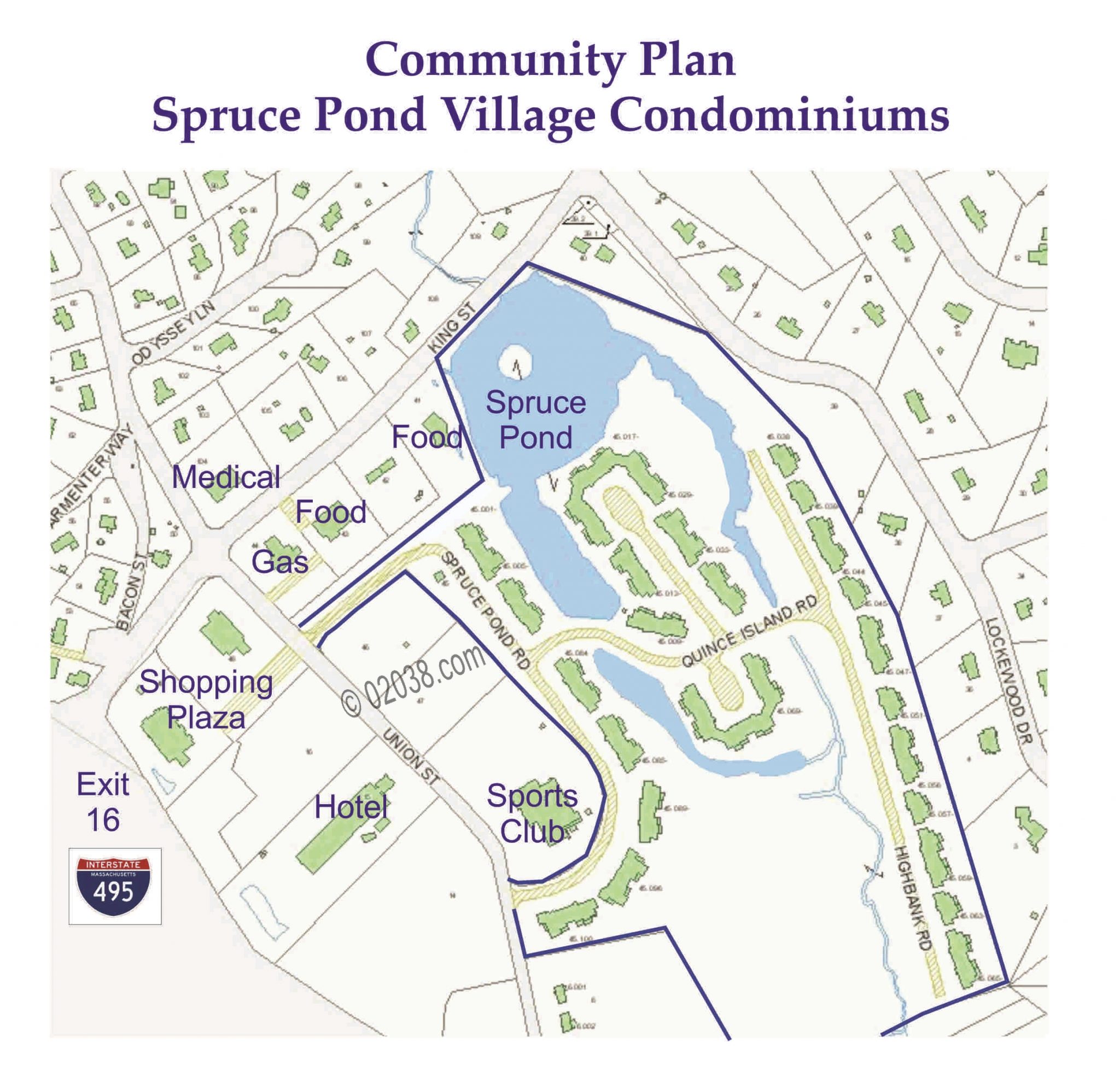 Video of Spruce Pond Village
Here is a video introduction to this prime townhouse community:
Water views
Many townhomes at Spruce Pond Village offer water views.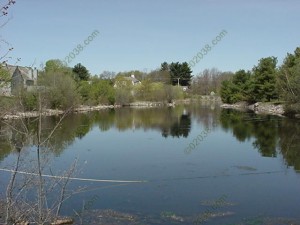 Spruce Pond Village townhouses are sited to maximize views of Franklin's Spruce Pond.
Wonderful location
The townhouse community's location is a plus for more reasons than just tranquil pond views: it is ideally situated just off Exit 16 of Interstate 495.
Details on townhomes at Spruce Pond Village

Condominium homes at Spruce Pond Village range in size from roughly 1,150 sf to just over 2,000 sf.
Finished basement space in many units adds additional living area.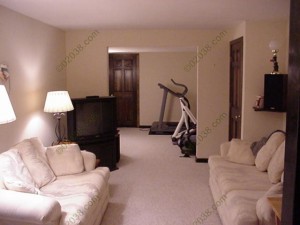 Some basements are walk-out, increasing their utility.
2 bedroom townhomes
Most condos at Spruce Pond Village in Franklin, Massachusetts were built with 2 bedrooms. Many homes have a first floor den/study.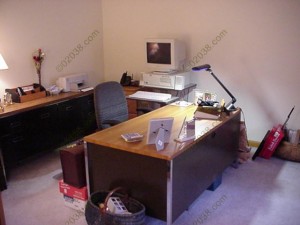 These rooms typically lack a closet (they otherwise make an ideal guest room).
2 story condos predominate
Most Spruce Pond Village townhomes are two story units; several are one story ranch-style homes. Exteriors are wood.
All of the two story homes have a second floor loft overlooking a vaulted living room.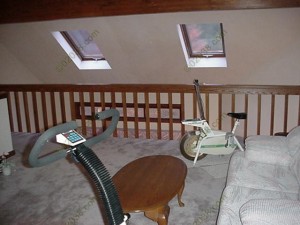 Some owners use the second floor loft as an additional sleeping area. Other units use rooms in finished lower levels as additional sleeping space.
Gas heat and central air
All homes at Spruce Pond have gas hot air heat with central air conditioning. Town sewer and water service are nice features.
Copyright ©2011 02038.com