Lots of shopping close by Highwood condos in Franklin MA
The Highwood condominiums are located off Panther Way in Franklin, Massachusetts.  This puts them very close to plentiful shopping and services on Route 140 in Franklin and just a short drive to the Franklin Village Shopping Center as well.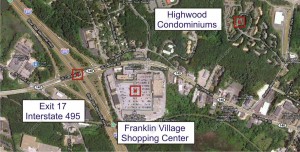 Video of shopping and services near Highwood
The following video shows just some of the many stores and services are literally minutes away from the Highwood condos in Franklin, MA:
Shopping on Route 140 Franklin, MA
Within a 2-3 minute drive from Highwood, you'll find on Route 140 quite a number of stores and services.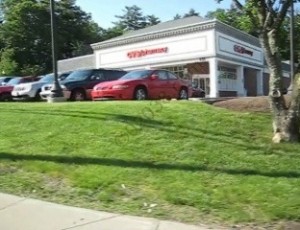 Along Rte 140 you'll find: CVS,  Anne's Market, 3 Restaurant, Tuscan Sun Salon, Sunoco Gas/Tedeschi, Duncan Donuts, Subway, Burger King, Daddario Hardware, a dental office – and so much more!
Franklin Village Shopping Center
The Franklin Village Shopping Center is at most a 5 minute drive from Highwood.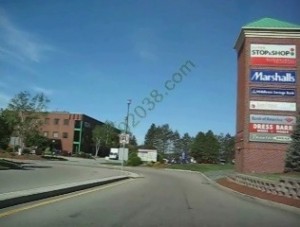 Here's just some of the shopping and services at the Franklin Village Shopping Center: Super Stop and Shop, Marshall's, banking, liquor store, haircutters, banking, Panera Bread,  various eateries, clothing and shoe stores.
Makes life a lot easier
Residents at Highwood truly benefit from having so much shopping and services so close at hand!  And there are plenty more shopping opportunities farther up and down Rte 140 and clustered around various exits of Interstate 495 close to Franklin!
Copyright ©2011 02038.com