Home fix ups that pay
Before you spend big money fixing up your home simply to sell it, think about the likely payback before you undertake any projects.  You might be surprised how poorly some popular home improvements fare in terms of increasing your home's resale value in relation to the money spent.
If you are planning on selling your home in the next year or two, focus on work that will increase the property's sale price more than the cost of the improvement.  Let the next owner pay for the expensive upgrades!
Eliminate only "valuable faults"
Rather than fixing up your entire home from top to bottom, look at your property's problem areas in terms of valuable and non-valuable faults.  Aim to eliminate only your home's valuable faults and leave the non-valuable faults alone.
Valuable faults in a home are typical wear and tear items like old paint, dated wallpaper and dirty and worn carpeting.  Cluttered rooms and overstuffed closets are also highly valuable faults.  These issues cost relatively little to remedy and addressing them likely will increase the value of your home far more than what you'll pay to get the work done.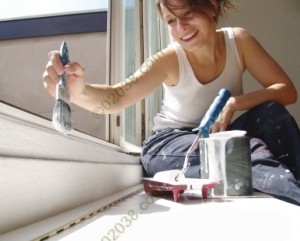 Click the image above or click the hotlink to learn the differences between valuable and non-valuable faults.
Major repairs and renovations only if you are staying put

Pre-sale major remodeling jobs are where you can make some big mistakes.  If done only for the purpose of marketing the home within a few weeks or months after completion, most major home upgrades and remodeling projects are a really bad investment.
Take a look at the extensive research done by Hanley-Wood, Inc., the producers of the widely cited Remodeling Cost vs. Value Report.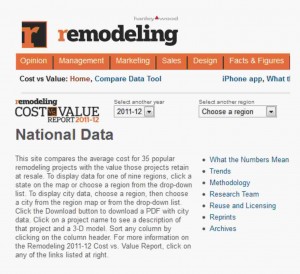 The 2011–2012 Remodeling Report shows paybacks for common home remodeling projects to be as poor as 50 to 70 cents on the dollar – not a good idea if you are selling your home soon!
Hanley-Wood did document much higher paybacks during the booming real estate market of 2004–2006.  You can download here an excerpt from the 2005 Remodeling Report.   You'll still see content on the Web touting the great money to be made on remodeling that draws on this old data.
But in hindsight those high paybacks were skewed upwards by rising home prices in general. The strongly inflationary dynamics of the market back then made it easy to think that the renovations themselves were contributing greatly to the increased sale price of the home.
Leave the big jobs for the next owner
Common sense these days dictates that you should remodel only if you are staying put in your home for at least several years; don't undertake expensive renovations with an eye towards selling.
If your home is too small or needs a major facelift, you may be better just selling the home as is.  Especially if you are not handy and can't do the work yourself, having to pay retail labor prices for a major home improvement project may inflate the cost of the work well beyond the increase in the value of your home.
Home staging
Home staging has been a staple on home improvement TV shows and on the Web for years.  A lot of people have become professional stagers and some appear to charge substantial fees for their services.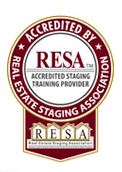 Some experts seemingly think staging is the solution to most home sale challenges.  But putting the hype aside, there are good core concepts behind the staging phenomenon and your home likely could benefit from some staging techniques.
Do-it-yourself or hire an expert?
I checked Amazon.com and found it has over 7000 titles on staging available!  DIY tomes abound, so you might want to pick up a book or two to implement some staging concepts in your home.
If you think you'd rather rely on expert help, I know some good local practitioners who are cost-effective and will travel throughout the greater I-495 region.
If you have questions
The correct steps to take regarding home repairs and upgrades that will make money at closing depend so much on your particular home.  You'll very likely do best with your fix up efforts by getting input ahead of time from a skilled agent who knows the local market.  Please feel free to contact me with any questions about the marketing and sale of your home.  I will help you determine your best, most cost-effective steps to a more successful sale!
Copyright ©2011 02038.com