How to properly price your MA home
There's an undeniable truth about residential real estate: it's challenging to accurately determine the right asking price for a home!  While every year tens of thousands of houses, condos and multifamily properties successfully sell on MLSPIN, the main MLS serving Massachusetts, there are also tens of thousands of listings each year that fail to sell and go off the MLS (expire).

Over-pricing causes many expired listings
Look at the chart above to see how many expired home listings there are on the MLS year after year. That's a lot of homes that get rejected by buyers!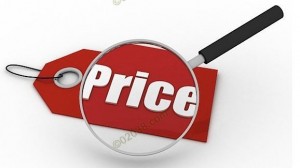 The common problem uniting the vast majority of expired listings is over-pricing.  The sellers simply ask too much money for their homes.
Many expired homes relist and do eventually find buyers – but often at much lower prices than the sellers originally asked.
Why it's easy to get the home value wrong
One big reason behind over-pricing is that there are a lot of emotions at play when you sell your home.
The financial stakes are high.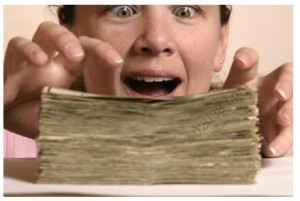 And since your home may have been your pride and joy for years and it's where you live, it's hard to look dispassionately at the property.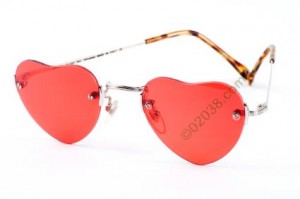 Many owners just don't see their home as the market will in terms of structural condition and cosmetic shape. They overlook flaws that detract from value and overly value features and amenities that don't contribute much to what the home is really worth.
Are instant home evaluation websites the solution?

How about taking the owner out of the equation and using a website to put a value on your home?

It's a  beguiling idea.  These sites will feed recent homes sales and assessor data into mathematical algorithms to determine the most likely selling price for your home.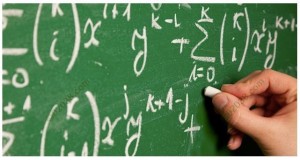 No emotions involved and you get to sit back and let the website do the work for you!
Home value websites put to the test
I tested three well known instant valuation sites to see how accurate they are (one site was Zillow.com).
I used the address of a home located in a popular I-495 Massachusetts town that sold for $527,500 several months ago.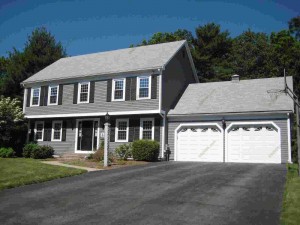 (I know the house very well; it is a very nicely upgraded 20 year old colonial in a prime subdivision of about 60 homes.  The interior had been completely renovated by the seller.   The improvements substantially raised this home's market value above what would be dictated just by its square foot living area and location – a tough test for an automatic on-line home valuation website.)
The instant on-line value estimates for this house that recently sold for $527,500 came back as shown below.
♦ First site: $418,000 to $576,000 as a value range, with $460,000 as a predicted selling price.
♦ Second site: $464,400 to $513,200 as a value range, with $488,000 as the predicted selling price.
♦ Third site: $715,672 – $840,136 as a value range, with no selling price point given.
All three websites produced very wide value ranges that did little to pin down the market value of the home.
The first two websites' predicted selling prices significantly undervalued the home. The third site failed to suggest a selling price and the price range it produced so grossly overvalued the property as to be useless.
None of the three services came close to the real market value of the home, based on the recent actual selling price of $527,500.
Why instant home value websites can be wrong on price

From a purely practical point of view, we're not dealing with pricing mass-produced consumer products that are roughly identical, such as automobiles.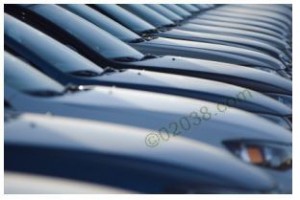 Unlike cars and other consumer goods, each home presents a unique mix of location, features, and degree of upkeep and renovation that pose a serious challenge to any algorithm used to derive a probable selling price.
My test which demonstrated the failure of the three websites to price accurately may be an extreme example since it used a difficult home to price given its top to bottom renovation.
So for a more typical home in a large condo complex or in a major subdivision where the homes are mostly alike, an on-line evaluation website should be able to give you a good enough estimate to at least serve as a starting point in your quest for the true market value of your home.
Just don't give any website your name, email address and contact information – you're likely to be sold by the website as a "lead" to a hungry real estate agent or mortgage broker.
Inside knowledge
The inability of the three websites to properly price the test home illustrates the most salient point about pricing residential real estate: to make the best value estimate, you need to personally know the local market.   And those who really know the market develop that knowledge over time by physically getting inside area homes being bought and sold on an ongoing basis.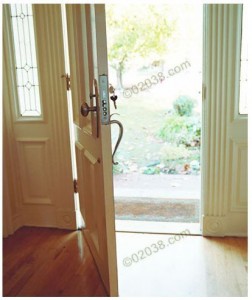 When you have that "inside knowledge" of the homes that have sold (and have failed to sell) in the local market you will have the necessary context with which to price homes properly.  There is simply no substitute for physically visiting homes, year in and year out, as they are put up for sale . . . and that is what Realtors® do for a living.
How Realtors® produce value estimates
To get the most reliable estimate of the market value of your property you as a home owner need to use the services of a good Realtor® .
You can gain insight into how Realtors® analyze the market value of a home by clicking on the hotlink or on the image below.  The link opens a .pdf of a home value analysis form published by a major US financial institution.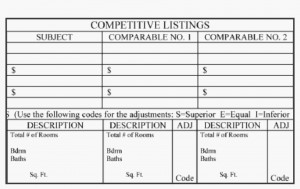 Analyze both the home being sold and the comps
See how the form carefully reviews the physical condition of the home being evaluated. The form asks the Realtor® to list any repairs that are likely to increase the home's value in a cost effective way.  This determination requires in-depth market knowledge and long experience in the field.
The form also looks in great detail at the "comps": the homes currently for sale and recently sold that together form the basis for the value estimate.  In all cases, the form assumes that the Realtor® has visited the homes.  It's the Realtor's® working knowledge of the interiors of the properties used on the analysis form that enables him to make an accurate value estimate.
Ready to discover the true value of your home?
Click the hotlink to receive my exclusive Home Value Report . . . it's free, no cost, no obligation.
I'll use state-of-the-art technology to custom-prepare your Report.  I'll carefully tour your home and draw upon my many years in the field to produce a highly reliable value estimate for your property.
Ask for your Home Value Report today!
Copyright ©2011 02038.com