What it costs to sell your MA home
Most home sellers want to know what transaction costs they'll encounter with the sale of their home.  It makes sense to know ahead of time how much it costs to sell your home in Massachusetts!
Some home selling expenses shouldn't come as much of a shock.  For example, your lender expects you to pay off the mortgage at closing.
Other home selling costs in Massachusetts are less well-known and could be surprising.  One home selling expense that many home sellers are unaware of is the Massachusetts deed excise tax.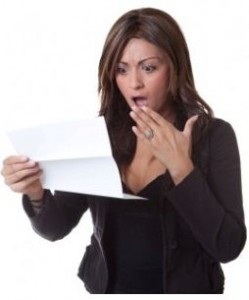 Avoid surprises at closing
To help you make informed decisions about selling your real estate, here's a quick rundown of the typical costs and fees encountered by MA home sellers:
♦ Mortgage and other liens
You have to convey clear title to your buyer.  All liens on the property being sold must be released before or at closing. This means these secured debts must be paid before any home sale proceeds checks are cut to you.  Outstanding charges that could result in liens on the property must also be paid at closing, such as pending water and sewer charges, condo fees, and utility bills.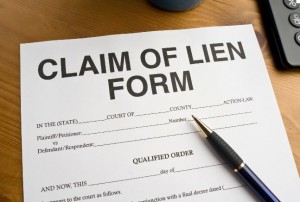 So tally up all these obligations and understand that they must be paid off as part of your home sale.  If you owe more on a property than it is worth (and quite a number of home owners are in this situation), you may have to resort to a "short sale".
♦ MA deed excise tax
There is a tax assessed on most transfers of real property in Massachusetts.  In the majority of counties in the Bay State, the amount of the tax due is calculated at the rate of $4.56 of tax per every thousand dollars paid for the property.  (In other words, every $100,000 of value paid for the property results in $456 in seller tax liability.)

Some counties have a higher deed excise tax rate (Barnstable County's tax is $5.70 per thousand) or have adopted "land bank" fees (Nantucket and Dukes Counties have a 2% land bank charge).
♦ Broker fee
According to the National Association of Realtors®, 90% of all home sales in the US in 2010 were consummated with the help of a real estate agent.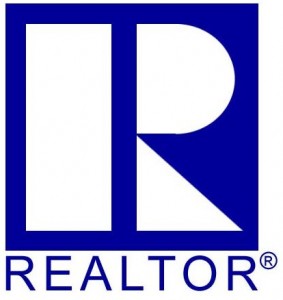 There are no set commission rates in the real estate brokerage industry.  The charges you and your agent agree to for brokerage services are typically paid no later than the closing.
♦ Legal fee
It's a good idea to retain legal counsel to help you with the sale of your real estate.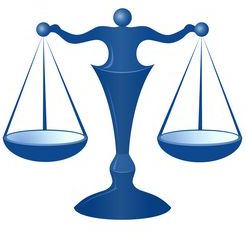 The bank's attorney who will handle the closing does not represent you, the home seller.  The home buyer typically covers the fee for the bank attorney.  The fee charged by an attorney to represent a seller in a typical residential real estate transaction may range from $500 to $1,000.  There may also be relatively minor document preparation and recordation fees that you will have to cover.
♦ Title 5 inspection fee
If your property is not on municipal sewer, Massachusetts requires you to have your on-site waste water disposal system inspected (septic system or cesspool are the two most common) by an approved system inspector.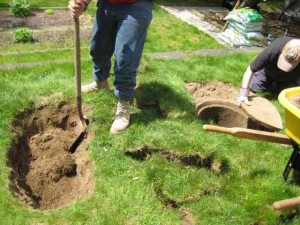 Click on the image above or click the hotlink to learn more about the Title 5 laws in Massachusetts.
Inspection fees may be $400 or higher, depending on a variety of factors including digging expenses and pumping charges.  Sellers typically are responsible for such fees and for the cost of upgrading or replacing systems that fail the inspection.
Title 5  for  condo owners
Note that if you own a condominium with a number of units on a shared on-site system, you may not need to arrange a special Title 5 inspection just for your unit sale.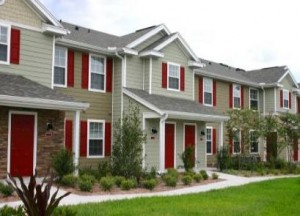 State law requires such shared systems to be periodically inspected regardless of the sale of any unit.   Your management company should have the current Title 5 report for your complex on file.  The local board of health should also have a copy.
♦ Smoke and CO detector inspection
If you're selling your home, Massachusetts requires that you get your smoke and carbon monoxide (CO) detectors inspected by the local fire department.  The fire department will make sure you have the right detectors for your home and will confirm that they work properly.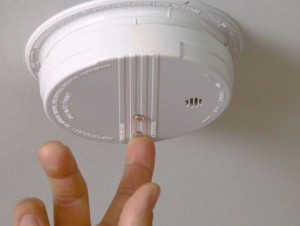 The state has imposed some complex rules on smoke and CO detectors with which your home needs to comply in order to pass the inspection. These requirements vary by the age of your home and can become traps for the unwary.   Click the hotlink or the image above to access the details about the MA rules and regulations governing smoke and CO detectors.
The fire department will charge you a fee for the smoke/CO detector inspection.  This fee typically ranges between $25 to $100, depending on the fire department involved.
You'll also have to pay the cost to install any new detectors in your home that may be needed.
♦ Costs to get your home ready for sale
Just about every home has some wear and tear issues that might become impediments to a quick, successful sale.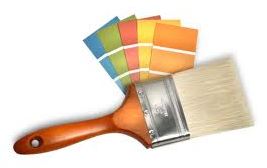 You'd be wise to take care of the minor defects and blemishes around your home before putting the place up for sale.  But be careful about expensive fix-ups!  You'll likely lose money on major repairs.
Click the hotlink or the image above to access a very helpful post on home repairs that pay home sellers at closing.
Questions?
If you have any questions about the costs of selling a home in Massachusetts, feel free to contact me!  I also offer a no cost, no obligation Home Value Report that is custom made and designed to put the local market at your finger tips.
Copyright ©2011 02038.com