DOE profile for the Oak Street School
You can discover a great deal about any school in the Commonwealth of Massachusetts by reviewing the school profiles maintained by the MA Department of Education.
Oak Street Elementary's Profile
The DOE Profile for the Oak Street School in Franklin, MA gives an abundance of information concerning the school's student and teacher demographics as well as the quality educational services offered by the school.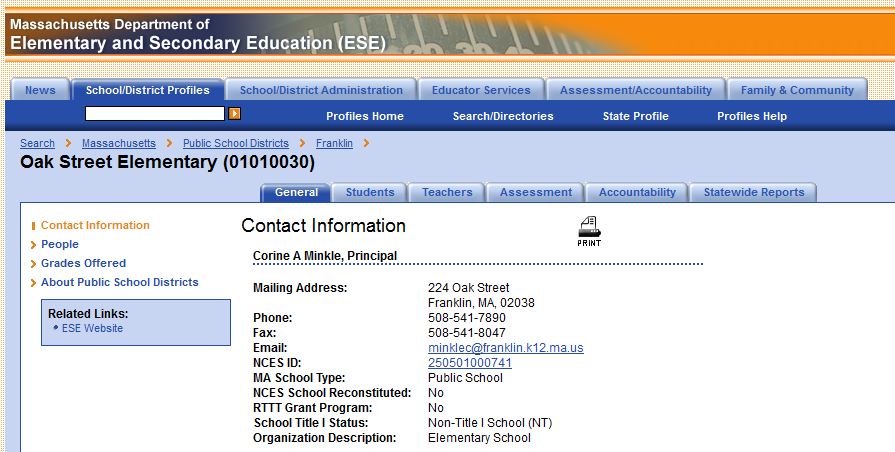 Follow the image or the hotlink above to access the Profile for the Oak Street School.
Access all DOE profiles
All DOE profiles are available from the general profile landing page at the DOE site.
Click the hotlinks to see photos of the Oak Street School and learn more about this wonderful elementary school in Franklin, MA.
Copyright ©2012 02038.com