Greater Boston home prices continued their rise in the current reading of Massachusetts home values recently released by Standard and Poors. The seasonally adjusted S&P/Case-Shiller Home Price Index for Boston jumped 1.2% in February 2013, the most recent month for which price data is available for the Index.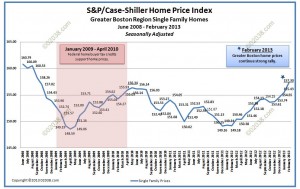 Demographics support rising home prices?
Local home prices have been on a tear throughout 2013.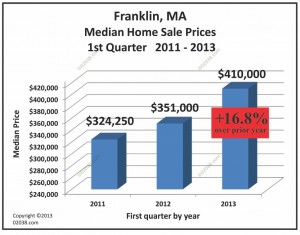 Prices are up over 5% from their recent lows back in November 2011 on the seasonally adjusted Boston Index.
And the recent run-up in area home values may be just a foretaste of things to come.  We may all benefit from a pronounced long term market shift towards higher home values.  That's one of the exciting insights offered in an excellent article in Barron's on the economic coming of age of the Millennial generation.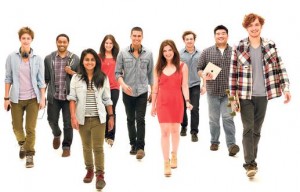 Housing  next to benefit from demographic trends
As outlined in the Barron's article, Millennials currently range in age from 18 to 37.  As a demographic group they are 7% LARGER than the massive Baby Boom generation which had such a large impact on housing in the last quarter of the 20th century.
The Barron's article details the positive effects the huge Millennial demographic cohort will have in coming years on housing, the stock market and the US economy in general.  "Housing could be the next major industry to benefit from their size and maturation" the article notes.
"We're big believers in this housing recovery"
Regarding US housing, the Barron's article makes several bullish projections:
♦  More young adults living in their parents' homes will pack their bags and move out. That will spur an increase in U.S. household formation.
♦  Greater financial security could mean an increase in the birth rate. "A lot of Millennials put off having babies, and now they will get to work," one demographer quoted in the article says.
♦  Most significantly, there will be more home buyers than sellers in the 12 years ending with 2019, giving the housing market a huge boost.
Don't bet against demographics
Demographic trends are very powerful forces in the social and economic development of any society.  In  every decade of the latter half of the 20th Century, the US experienced the profound influence of the Baby Boom generation (both for the good and the bad).  Now we may stand poised to benefit in coming decades from the economic and social vitality about to be unleashed by the Millennial Generation as they come of economic age. There are many reasons for optimism about our futures!
Copyright ©2013 02038.com