First day of school in Franklin, MA 2013
School started early this year in the Town of Franklin, MA.  Nearly one week before Labor Day and the kids were lining up to meet their new teachers and greet their returning classmates!
Wet weather did not mar first day's excitement
It was a murky start to the first day of school.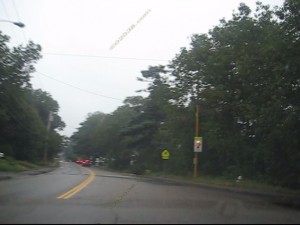 Scenes from Keller Elementary
Fortunately the rain held off enough to allow the children to find their classes out in front of the Keller Elementary school building.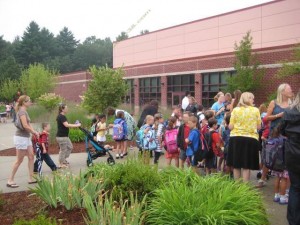 Grades were identified by different colored balloons.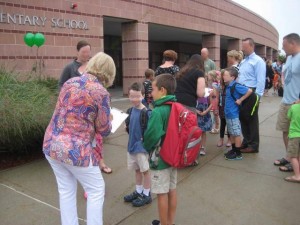 Once all classes were assembled, the walk into the Keller School commenced!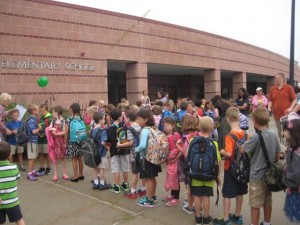 Learn more about Keller Elementary and other schools
You can follow the link to learn about Keller and the other elementary schools in Franklin, Massachusetts.  You'll also get to see Franklin homes for sale displayed by school district – very helpful!
The following link will introduce you to just some of the many desirable neighborhoods of Franklin, Mass. Spend some time on 02038,com: you'll see why Franklin, MA is such a wonderful place to call home!
Copyright ©2013 02038.com
Normal
0
false
false
false
EN-US
X-NONE
X-NONE
/* Style Definitions */
table.MsoNormalTable
{mso-style-name:"Table Normal";
mso-tstyle-rowband-size:0;
mso-tstyle-colband-size:0;
mso-style-noshow:yes;
mso-style-priority:99;
mso-style-qformat:yes;
mso-style-parent:"";
mso-padding-alt:0in 5.4pt 0in 5.4pt;
mso-para-margin-top:0in;
mso-para-margin-right:0in;
mso-para-margin-bottom:10.0pt;
mso-para-margin-left:0in;
mso-pagination:widow-orphan;
font-size:11.0pt;
font-family:"Calibri","sans-serif";
mso-ascii-font-family:Calibri;
mso-ascii-theme-font:minor-latin;
mso-fareast-font-family:"Times New Roman";
mso-fareast-theme-font:minor-fareast;
mso-hansi-font-family:Calibri;
mso-hansi-theme-font:minor-latin;}