Holiday fun in Franklin, MA
The Holidays in Franklin, Massachusetts are something special because you get to participate in two (not just one) public celebrations of the season, stay local for shopping and dining with friends and family, and also take in live Holiday shows right in town! Holiday festivities in Franklin are just some of the many fun events and recreational opportunities that set this I-495 community apart and help make it such a wonderful place to live. Here's how to enjoy the Holiday season in Franklin, MA . . .
Lighting the Franklin Town Common

The Town Common is one of the gems of Franklin, MA. And the beloved gazebo is the centerpiece of the action at annual lighting ceremony which kicks off the Holiday Season in town.
Santa arrives by fire truck and meets the children on the gazebo.
The Common is decorated with freestanding Christmas cutouts which are a lot of fun for the kids.
The Common is bright with lights; it's a pretty sight as twilight turns into night.
Franklin Holiday Stroll

The Holiday Stroll is made possible by some important supporters of the quality of life in Franklin, MA all through the year: Dean College, the Franklin Downtown Partnership and the merchants and businesses in the Franklin Downtown area.
Above is a video of what you'll find at the Holiday Stroll in Franklin, MA!  You can download the flyer for the 2015 Franklin Holiday Stroll here and from the image below.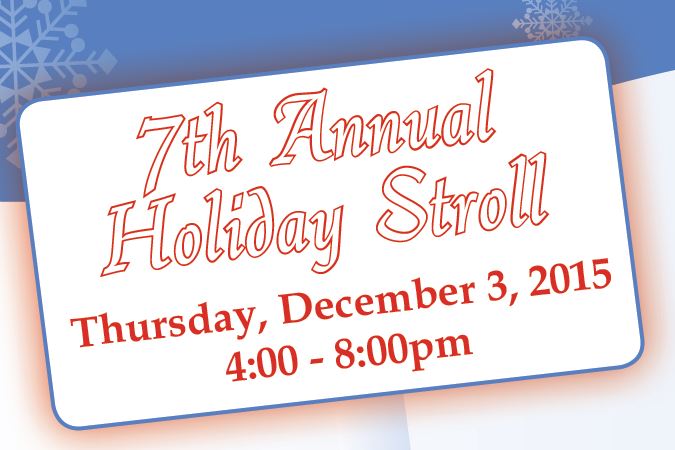 The Stroll features a tree lighting, caroling and refreshments on the Dean campus . . .
. . . a chance to spend time with Mrs. Clause at the Franklin Historical Museum . . .
. . .  visit The Black Box theater for a special theatrical preview (in 2015, you get to meet characters from an upcoming show involving Snow White) . . .
. . . and an opportunity to get to buy some presents and grab a bite to eat at the many Downtown shops and eateries.  (Just a sampling of Franklin's restaurants and eateries are shown above.)
Live Holiday entertainment right in town
Because Franklin, MA is home to the Franklin School for the Performing Arts and its related Franklin Performing Arts Company, Franklin residents get to experience annual Holiday shows performed live at a variety of venues in town.  This year, there will be Holiday performances at The Black Box and the stunningly beautiful auditorium at the new Franklin High School.
The titles of the Holiday shows put on in Franklin by the Franklin Performing Arts Company this year are: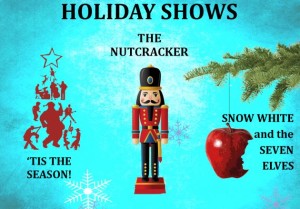 "Tis the Season!", "The Nutcracker" and  "Snow White and the Seven Elves".  Check the Company's online box office for dates, times and locations of each show.
Wishing you all the best for a wonderful Holiday season!

Copyright ©2015 02038.com