The Franklin Girls Softball Association (FGSA) is a non-profit organization based in Franklin, MA.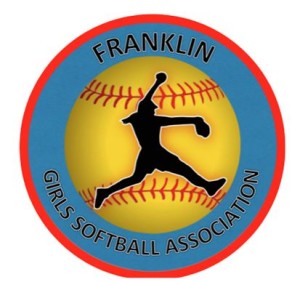 The group serves young girls through high school, with instructional, recreational and competitive softball programs that teach the sport and instill qualities of responsible citizenship and personal achievement.
Quoting from the FGSA website:
"The Franklin Girls Softball Association provides girls 3 to 16 years old instruction, competition and fun playing fastpitch softball.  We are committed to providing a positive softball environment for all of our players and to cultivating our players love of the game by teaching them the game of softball (both skills and rules), and to honor the game and its participants (players, coaches, umpires and parents/guardians).
We are committed to ensuring ALL players in our league are valued, regardless of skill level.  Finally, and most importantly, we are committed to making sure the players in our league have FUN!"
Franklin Girls Softball Association
P.O Box 706
Franklin, MA 02038