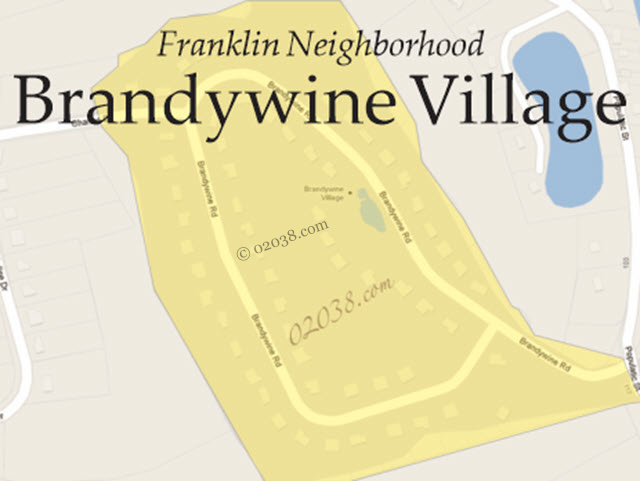 Brandywine Village is located on Brandywine Road in the northeastern part of Franklin, MA. The neighborhood was created by Marinella Development and comprises 64 single family, detached homes on a 47 acre site.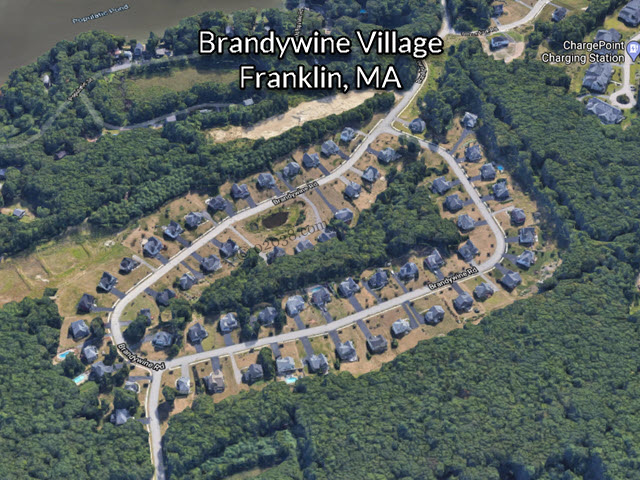 Homes currently for sale in Brandywine Village
Below you'll see the houses for sale now in Brandywine Village:
(If you do not see any homes for sale shown above, there are no current listings in this neighborhood. But check back often as homes here do hit the market with some frequency.)
Video of Brandywine Village
Here is a video of this topnotch subdivision in Franklin, Mass:
Facts about Brandywine Village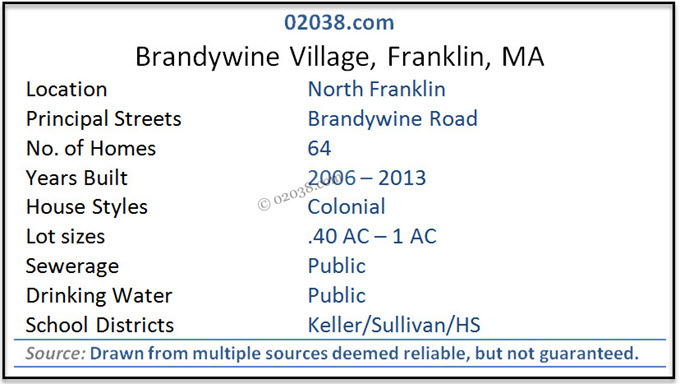 Brandywine Village is one of Franklin, MA's youngest neighborhoods of single family homes. Residents of Brandywine Village enjoy colonial-style homes with approximately 2,600 – 2,700 sq ft living area (excluding finished basement space) on lots ranging from .40 acre to a full acre.
This subdivision has underground utilities and public water and sewer service.
Recent home sales in Brandywine Village
Below are the homes that have sold in the last twelve months in Brandywine Village:
Excellent location
Brandywine Village is situated in the northeastern part of Franklin, Mass close to the scenic Populatic Pond – Charles River watershed.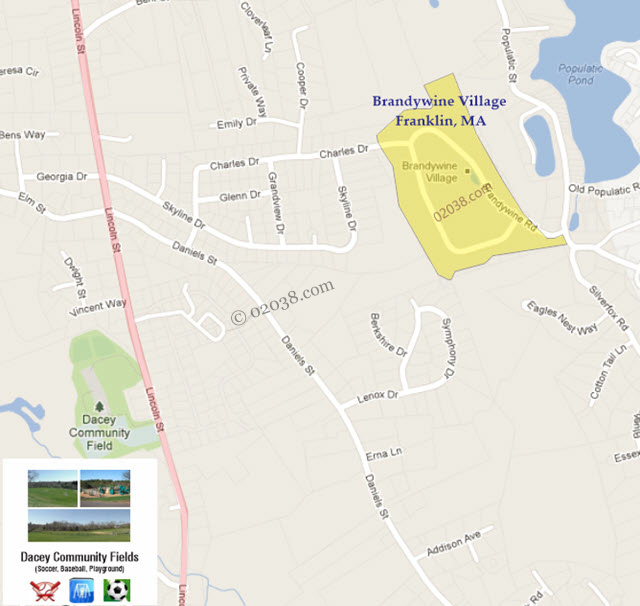 Access is via Lincoln Street through a pleasant subdivision of older homes. Alternate access to Brandywine Village is from Populatic Street. Prestigious Sandy Knoll Estates is close by.
The subdivision is in the Keller Elementary and Sullivan Middle school districts and is conveniently close to the Dacey Community Fields.
Contact Warren Reynolds to learn more about living in Brandywine Village and the Town of Franklin, MA!
Copyright 02038.com
June 3, 2013
The Keller School was built in 2002. Its modern design features wide hallways, well-lit stairwells and lots of artwork throughout the corridors and public spaces. Artwork
[…]
December 16, 2008
The Dacey Community Field is located off of Lincoln Street in Franklin, Massachusetts. Set on over 115 acres, Dacey Fields are a lot more than just
[…]