Part of the outstanding lifestyle appeal of Franklin, MA is the remarkably varied open space, forest and water resources located right in the community. You don't have to travel outside the town or spend any money to "get away from it all" in the outdoors. Walking trails, fishing, boating and scenic views of nature abound in Franklin, MA!
Franklin walking trail and boating guide
Download helpful guide to the walking trails in Franklin, MA. Booklet also covers boating opportunities accessible in town.
Top Ten in the US for business opportunity and recreation
CNN/Money.com identified the 100 best communities in the US in which to conduct business AND enjoy an active recreational lifestyle.
Franklin, MA won very high honors in this CNN/Money survey: Franklin, MA was awarded a "Top 10 in the US" designation!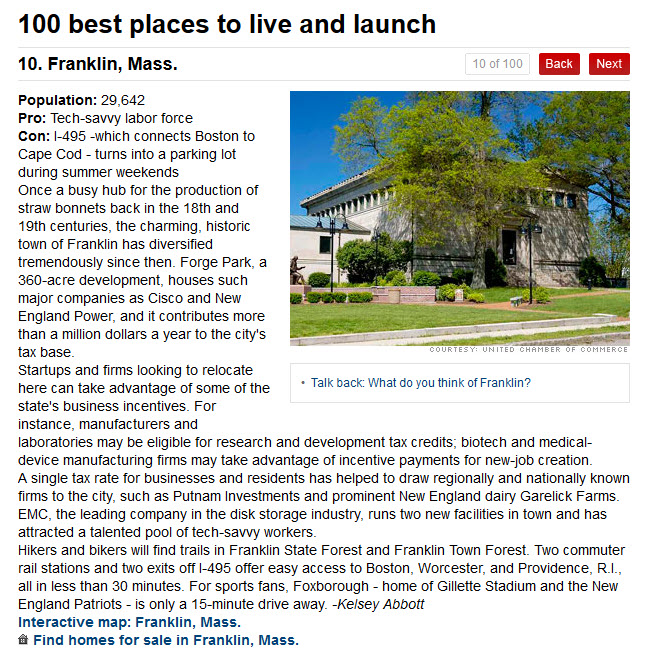 According to CNN/Money.com, Franklin, MA is one of the ten best communities in all of the United States which offer "the best mix of business advantages and lifestyle appeal".
Here's why Franklin made the Top Ten in the US:
The following posts will introduce you to the many opportunities for outdoor recreational activities you'll find in Franklin, MA.