Stocks are up 22% from their lows . . . February new housing sales were up 4.7% nationally . . . Existing US home sales rose 5.1% in February . . . Mortgage rates are at 4.6% . . . Federal stimulus spending is kicking in later this year . . .
All this is giving some economists a sense of optimism; as a financial analyst on CNN said this morning , "no one's doing their happy dance just yet", but there are reasons to be encouraged about real estate on a national level.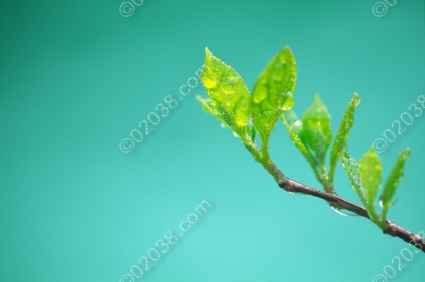 The cover of Business Week magazine for April 13 has the huge headline "Signs of Life"; the feature story details how some of the worst real estate markets in the country have enjoyed more home sales, are carrying less inventory, and are seeing many more purchasers out looking and buying.
Quoting from the article:
"Some of the very regions that led the U.S. housing market into the abyss are beginning to show signs of life. Sales on the Gulf Coast of Florida, California's Inland Empire near Los Angeles, and the Las Vegas metropolitan area surged by more than 80% in February vs. the same month last year . . .
What's more, first-time buyers are finally rushing in, lured not only by plunging prices but also government incentives like ultralow interest rates and hefty tax breaks. Such sweeteners are just too tasty for some to pass up, at least in markets that have already plunged by 50% or more."
Frenetic buying in a few depressed areas doesn't mean the national bust is over—far from it. But it does herald the start of a new phase in the boom-and-bust recovery cycle. Economists might call it equilibrium: Prices have fallen so much in some areas that shoppers are getting interested again, improving the balance between buyers and sellers. That doesn't mean prices will surge anytime soon. But heavy buying should at least begin to put a floor under prices.
"Are we at the bottom?" asks Christopher Thornberg, an economist with Beacon Economics. "We are getting close."
END OF EXCERPT
Bear in mind that the Massachusetts real estate market is not nearly as damaged as the highly depressed US markets discussed in the Business Week article. So a rebound might come more quickly here.
So if you're thinking of buying your first home or maybe doing some real estate investing, 2009 in Massachusetts might be a great buying opportunity!
Copyright ©2009 02038.com