The 6th annual Franklin MA Harvest Festival was held yesterday in downtown Franklin under gloriously blue skies.  The weather was perfect – warm and sunny.  People seemed to really enjoy themselves!
Main Street turned into pedestrian mall
Main Street was closed to traffic for the first time this year to accommodate all the additional merchants and food vendors who set up shop in display booths throughout the downtown area.  The lack of traffic made the event much more laid-back than previous years.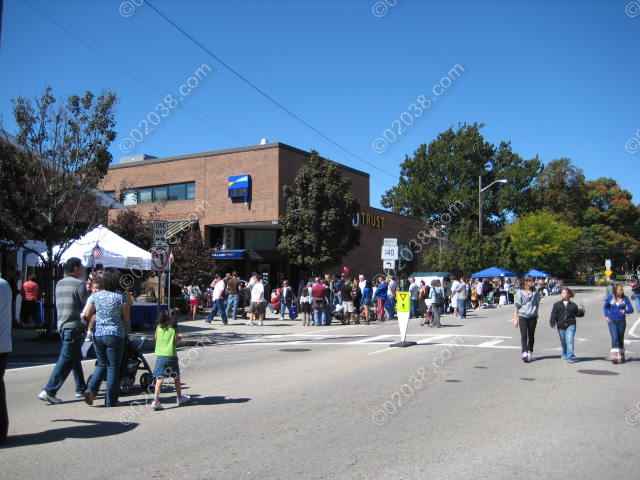 Live music
There was plenty of live music at at the event, centered at three different locations.  Local bands Random Play, Nothing to No One, and Knuf Said showed legitimate talent with their polished, professional performances.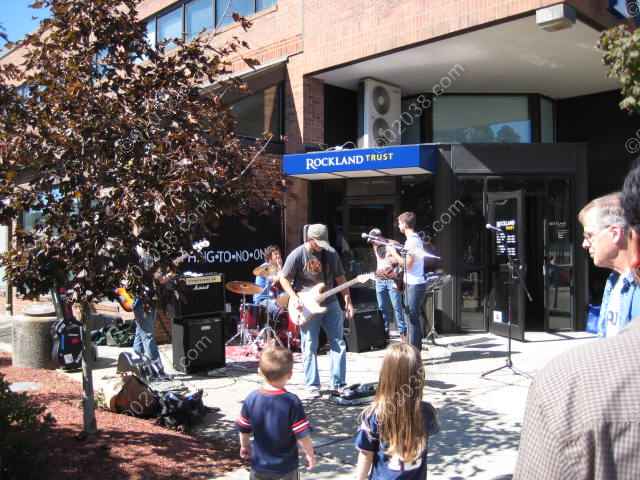 Games for the kids
An extensive area for childrens' games was set up in the municipal parking lot.  Mostly for the younger set, these games are very low-key fun where every participant wins a prize!   Proceeds benefited the Parent Communications Council at the Davis Thayer Eelmentary School.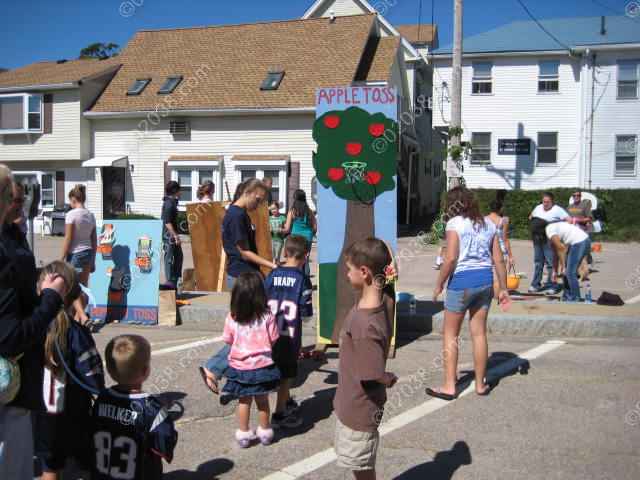 Antique car show
A new feature this year was an antique car show.  This provided some historical interest and and an area of (relative) calm from the busy booths and games.  My children were amazed at how primitive the interiors were in some of the entrants ("no seat belts").  I got to see a rumble seat for the first time.  And the trunk for one beautiful vintage vehicle was  . . . a trunk strapped above the rear bumper!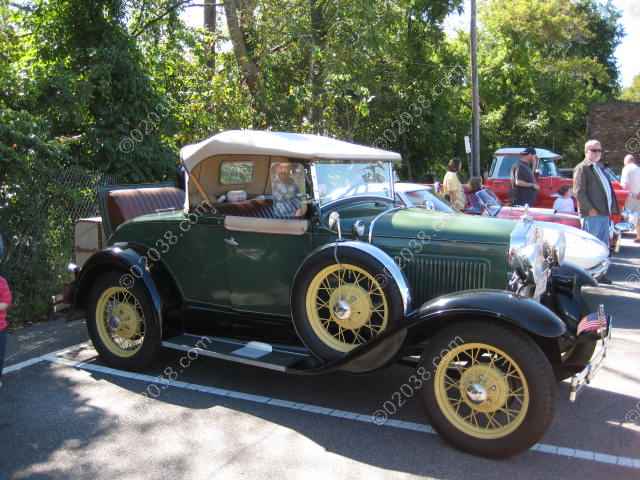 Franklin MA at its best
The Harvest Festival showcases Franklin at its best:  family fun with no problems and an exceedingly normal, welcoming and inclusionary feel. 
Attendance seemed strong (organizers had projected attendance to exceed 3,000).
The Harvest Festival supports the Franklin Downtown Partnership which has the continued revitalization of Franklin's downtown as its core mission.
Copyright ©2009 02038.com