I was very happy this weekend to take advantage of the big snow storm to create some nice childhood memories for my two young sons.  We let hardworking Mom sleep in and made Christmas cookies from scratch early in the morning.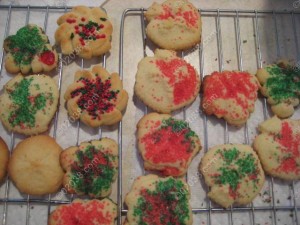 No real estate today!
One of the big downsides to being a Realtor® is the demanding, erratic schedule.  You often need to work weekends and holidays and often are on the computer late into the night.  So family time becomes very precious. 
Today's bad weather created highly unsafe driving conditions; here's the view from my front door in Franklin, MA at 11 AM today: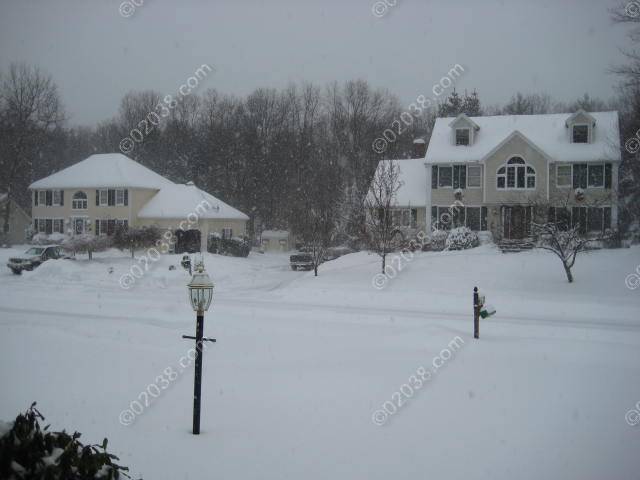 So I turned off the laptop, put away the cell phone and started on the cookie dough at 7 AM.

Lots of messy fun
Between the three year old and the nine year old boys, we made a lot of mess measuring and mixing.  But we had fun with the cookie press and decorating!  (We made sure to clean up after ourselves to boot.)
No microwave for a change
It was good to have the electric oven heating the kitchen on such a cold, snowy day.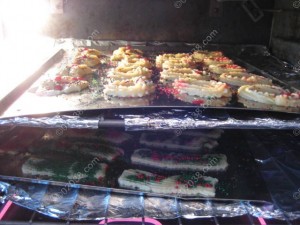 End result: Yum!
I made a triple batch to make sure we had enough to last the whole week to Christmas – after all, we'll have to leave some out for Santa!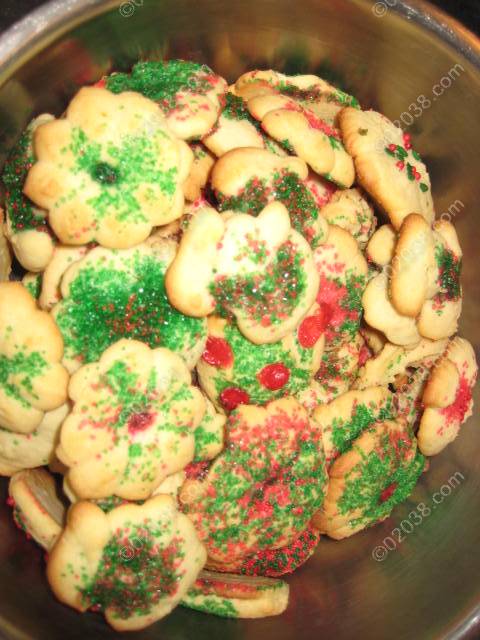 Happy Holidays!

Copyright ©2009 02038.com