Snow came a bit early this year to Massachusetts.  Several inches of powdery snow fell overnight December 5 – 6, 2009.  Here are some photos showing how pretty things looked Sunday morning in Franklin, MA.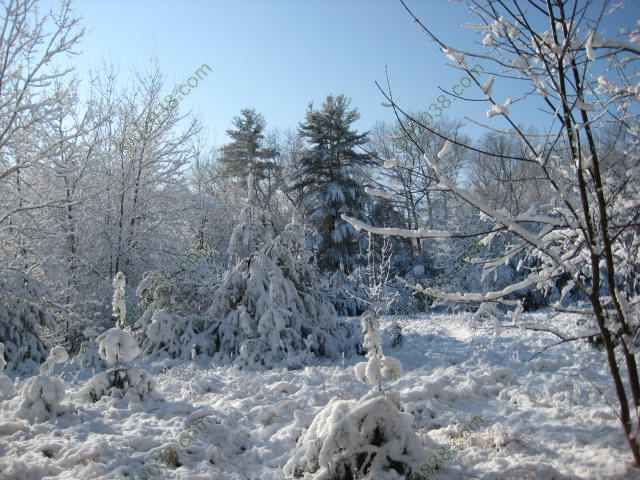 Plenty of nature in a populous community
For a densely populated community with a substantial business and industrial base, Franklin is blessed with a surprisingly diverse array of quality recreational resources, including nature trails and conservation areas and two large forests.
I took some time off in the morning Sunday to walk with my three year old son through a large 42 acre conservation area in the northern part of town.
Early winter wonder land
I snapped some photos of some very striking snow-covered scenery.
The snow stuck in the branches of trees and bushes, creating a "winter wonderland effect."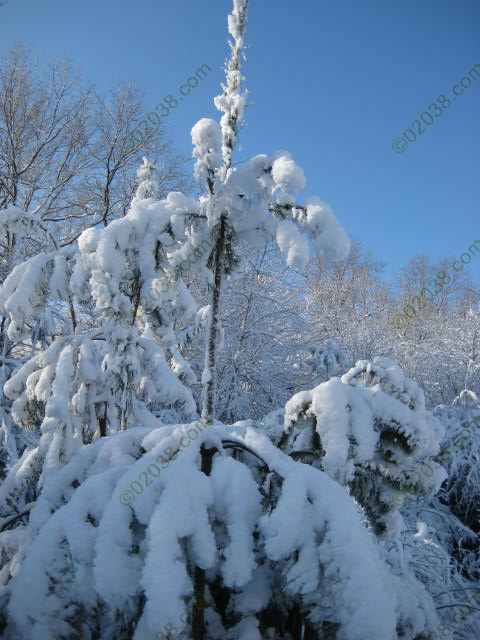 Please see the photo gallery below for all the shots.
Wildlife at pond

My son and I went to a large pond at the center of the conservation area.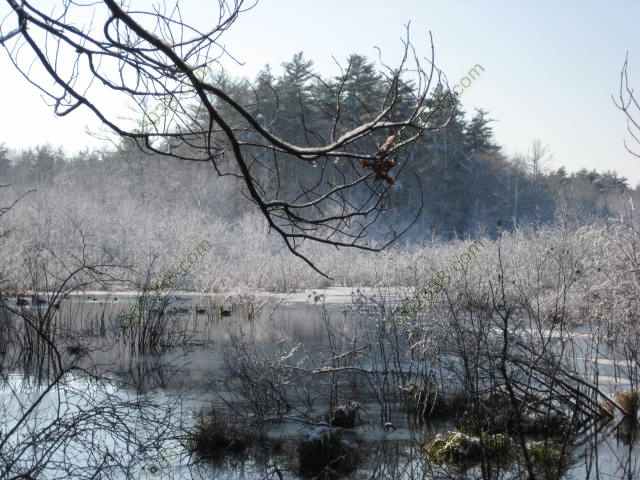 There we surprised a large gathering of what looked to be migratory geese resting on their way south for the winter.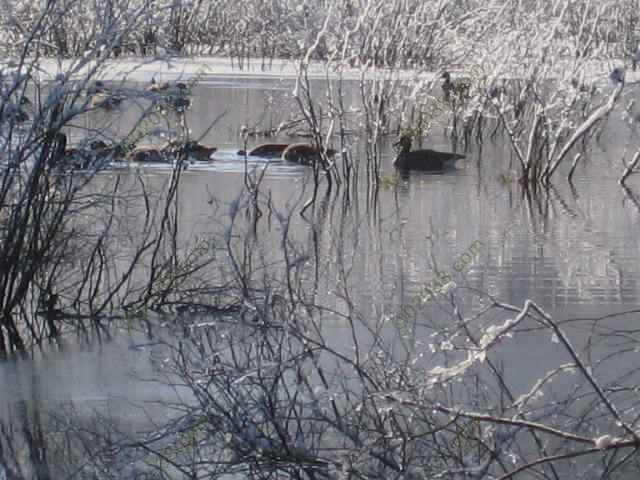 Nature's beauty and the conveniences of modern civilization close together

It was wonderful for my three year old to see some of the beauties of natural New England in winter so close to home.
And that's just one of the many things that make Franklin, Massachusetts so special!
Franklin offers a hard-to-surpass mix of rural New England recreational resources combined with easy access to a world-class outlet mall, plentiful premium and discount shopping, commuter rail service to Boston, and the many restaurants and bars that you'd expect to find in a heavily populated suburban city right on Interstate 495 – Franklin, MA enjoys the best of both worlds!