The electrifying results of the special election to fill Massachusetts' vacant US Senatorial seat certainly dominated national news on January 20, 2010.
Whatever your political beliefs, you will most likely agree that the upset victory by Republican Scott Brown in such a heavily Democratic state was a watershed event.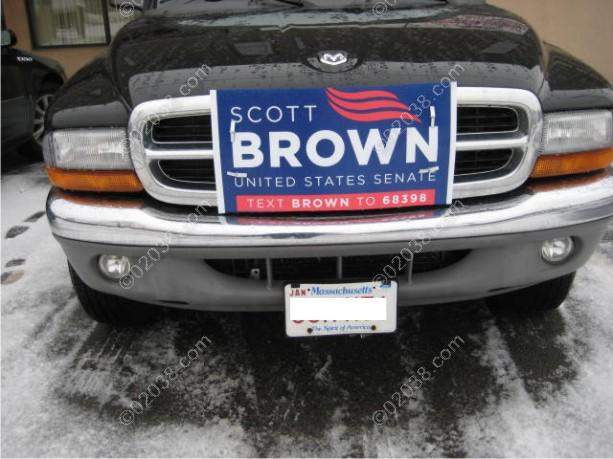 Strong Views
The election seemed to galvanize voters in Franklin, MA. 
Expressed feelings ran strongly in favor of both the Democratic and Republican candidates in the days leading up to the vote.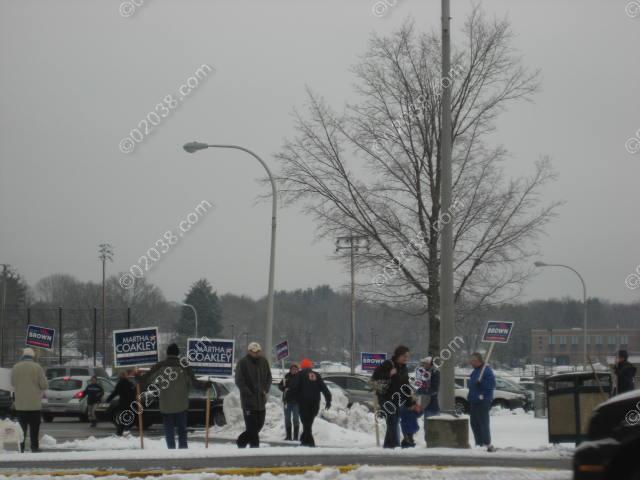 Heavy Turnout
Despite cold and snowy weather, voter turnout was very high.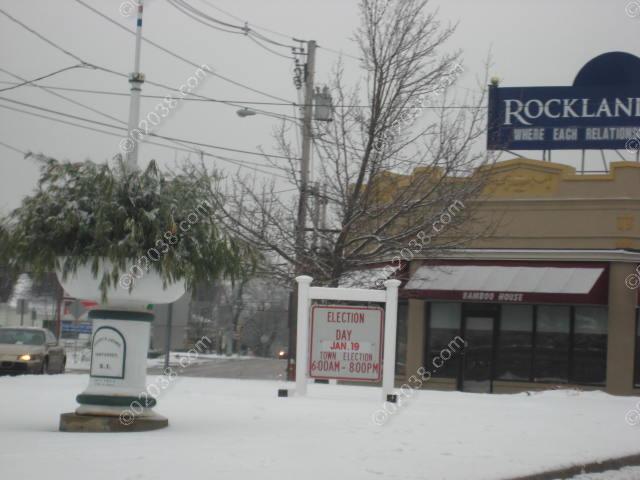 In Franklin, 68 percent of registered voters cast ballots Tuesday. 
Voting took place at the Franklin High School Field House on Oak Street in Franklin, Massachusetts.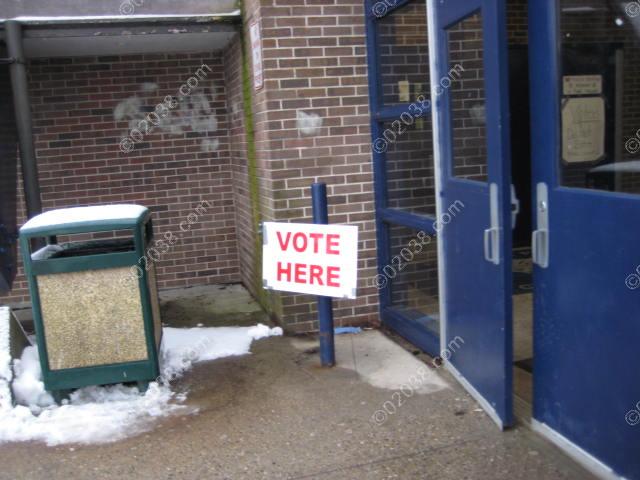 Summary of local election coverage
Here's a link to another Franklin blog's post that collects links to local news coverage of the election published during and immediately after the voting.
 As of the writing of this post, no details are available yet on Franklin vote totals for each candidate.  Tallies for the town overall and by precinct should be published in coming days.
Let's hope that both parties and all elected officials will work cooperatively together in 2010 to solve the many challenges facing Massachusetts and the entire country.
Copyright ©2010 02038.com