Home buyers in the Route 495 region beware: buyers may be turning up the heat on the MA real estate market.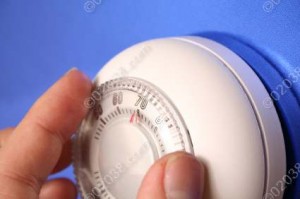 There was massive, positively overwhelming home buyer turn out at open houses in Lexington, MA this past weekend.  
Such strong buyer activity in one community might be the leading edge of a developing real estate market rebound in Massachusetts this spring.
Take careful note of buyer activity
Unwary home buyers may face stronger than expected buyer competition as the spring 2010 home buying season gets underway. 
While Franklin's home sale statistics were weak in February, showing activity and attendance at open houses were strong throughout the month. 
These indifferent market stats may be masking building market strength.
Hordes of buyers, one leaves open house in tears
I had the opportunity to show homes in the Route 128 region last Saturday. What my buyer clients and I experienced in Lexington provided quite a wake-up call!
When my buyers and I drove up to the first Lexington open house we attended, we immediately noticed something unusual: the street was literally packed with parked cars and there was a line waiting to get inside the open house.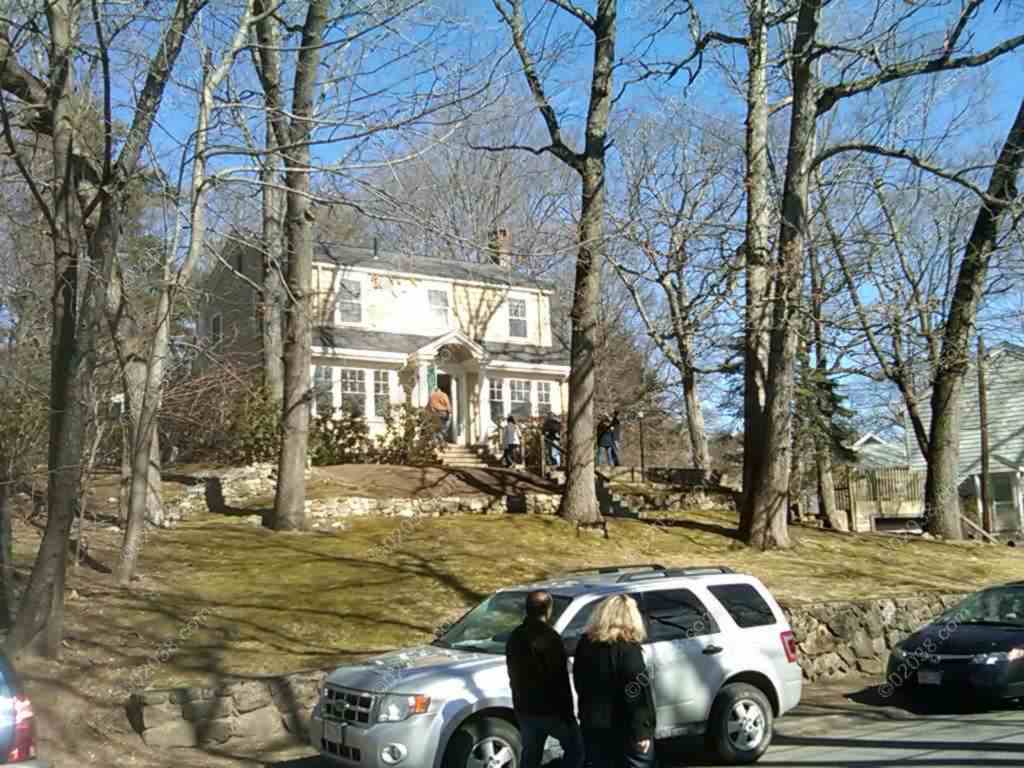 There were over 30 buyers crowded into the home. 
It was so packed inside that you could not walk from room to room without squeezing by people.  Here's a photo  of all the shoes in the entry foyer: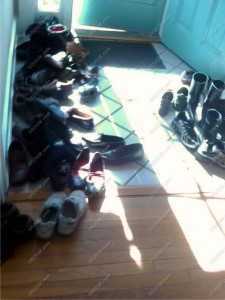 One shocked buyer literally left the home in tears apparently due to all the prospective competition she encountered.
Multiple sign-in sheets at another open house
The next house on our list was a brand new listing with just one day on the market under its belt prior to the scheduled open house.
Turnout was very heavy; just look at the open house sign-in logs!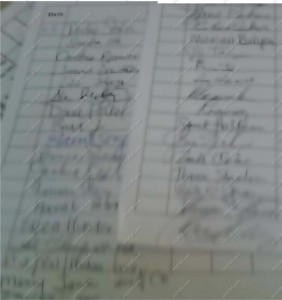 Note that due to privacy concerns I purposely blurred the photo to make the names illegible.
Home buyers turning up the heat?
One weekend of heavy buyer showing activity in one highly desirable Massachusetts community close to Boston proves nothing about how the real estate market will play out in 2010.
But heavy open house attendance is exactly how a real estate market can heat up: 
Buyers see so many other people out looking that they suddenly get serious about their home search. 
Showings beget showings and heavy showing volume begets offers.
A few listings go under agreement and buyers on the fence act to snap up the other homes for sale in town because they don't want to miss out. 
One town's inventory gets thin, and buyers move onto the next town's better offerings.
The process then repeats itself and a home-buying surge spreads.
I'm not saying this will happen in 2010, but last weekend's events could be a forecast of rising temperatures in the MA housing market!
Copyright ©2010 02038.com