All homes at the Spruce Pond Village Condominiums in Franklin, MA offer garage parking.  Your car is kept out of the elements – you wouldn't have to scrape icy windshields in winter!  And you can unload groceries and other purchases out of your car without getting wet from the rain.
Video showing garages at Spruce Pond Village
The video below shows how garage parking is set up at Spruce Pond Village:
One car garage
Some of the condos at Spruce Pond have a one-car garage.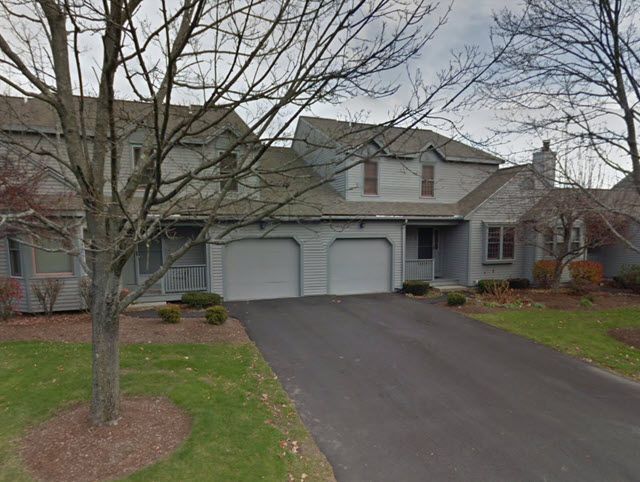 These are typically situated next to the one-car garage of an adjoining unit.
2 car garages
Many homes at Spruce Pond Village feature two-car garages.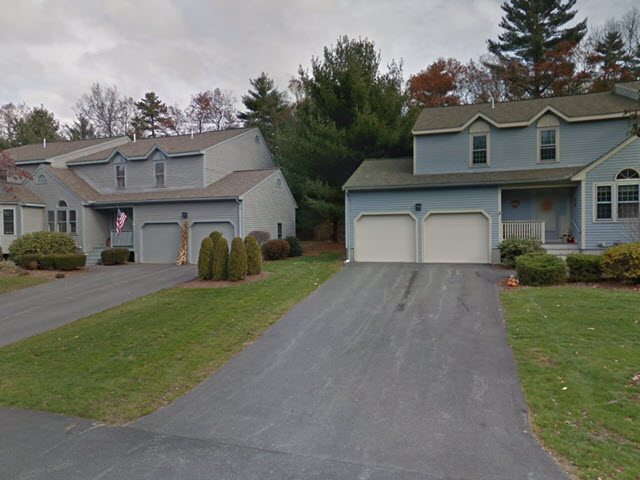 A big advantage of 2 car garages at Spruce Pond Village in Franklin, MA is that they are side by side.
This is a much better arrangement than the "tandem" 2 car garages found at some other condo communities in the Greater Franklin region.
Copyright © 02038.com