Highwood II – second phase at Highwood condos in Franklin MA
A different builder brought a fresh approach to Highwood II, the second phase of construction at the Franklin, Massachusetts townhouse and condo community. Exteriors are wood with Tudor ornamental facades.
There are 56 homes at the Highwood II condominiums in Franklin, MA. Construction began in 1981 and the phase was completed in 1984.
Video of Highwood II
The video below gives an overview of Highwood II:
Unit details
The smallest units at Highwood II are just under 1,000 sf.  The largest residences are just over 1,500 sf.
There are two story townhomes, garden condo units and a number of one level ranch-style homes.
A distinctive feature of townhouse units at Highwood II are the impressive brick fireplaces.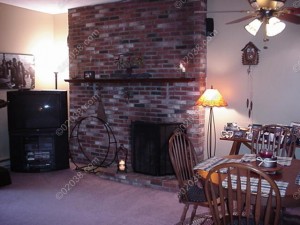 The majority of homes at Highwood II have 2 bedrooms.
Heating is by electric baseboard; cooling is via individual wall units.
Balconies, patios and extra storage
Most homes at Highwood II have balconies or patios.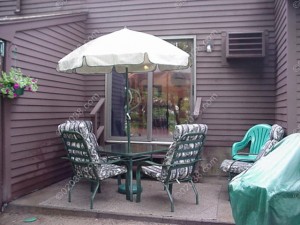 A nice extra at Highwood II are the individual storage areas.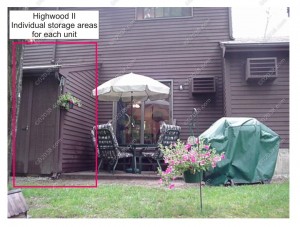 The additional storage comes in handy!
Copyright ©2011 02038.com