Anyone with a car knows that the winter of 2010–2011 has been really tough on roads in Massachusetts. There have been pothole problems reported all over the Greater Boston area.
Roads chewed up in Franklin, MA
All the snow and ice storms that hit the Bay State since December 2010 did a lot of damage to streets in the Town of Franklin, Massachusetts.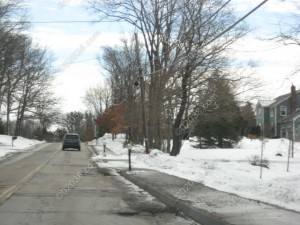 Potholes opened seemingly on a majority of the public roads in town.
And where there are no gaping holes waiting to jar the unwary driver, there are often stretches of crumbling asphalt and washouts to navigate.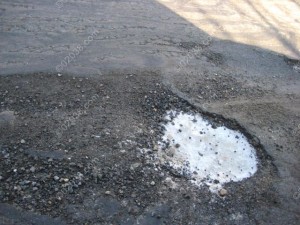 Winterberry Drive in Franklin especially hard hit

By late February, road conditions in one of Franklin's better subdivisions had become shockingly bad.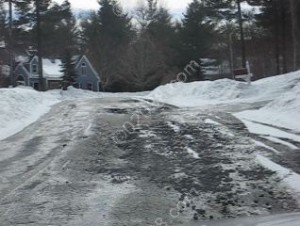 Here is a video showing some truly startling road conditions in the Winterberry subdivision located in the north part of Franklin:
Repairs start early
It speaks well for the Franklin DPW that Winterberry Drive started getting repairs in early March, before the snow had fully melted off the road surface.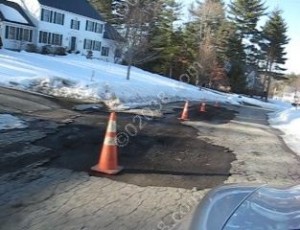 This was a quick response . . . and really needed!
If you have a pothole or road problem in Franklin
To seek help getting a pesky pothole on a public road in Franklin filled, call the Franklin Department of Public Works at 508-520-4910.
If you think your pothole or other road defect situation deserves special attention from the DPW, you can contact the Franklin Highway Superintendent directly:
Kenneth Gormley
Franklin Highway Superintendent
508-52–4910
kgormley@franklin.ma.us
At least the the snow is getting lower – spring is almost here!
Copyright ©2011 02038.com