Franklin, MA opened its Public Works facility to the public May 21, 2011 for a Touch a Truck event for children.  It was a great opportunity for family fun and to let the kids get hands-on experience with trucks of all description.
Impressive facility
The event was held at the Franklin DPW operations center located on Public Works Way (off Hayward Street in Franklin, Massachusetts).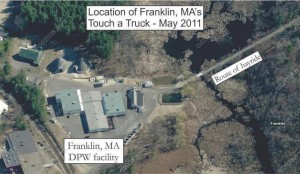 It's a clean, modern facility that speaks well for the town.
Held in conjunction with Franklin Library book sale
The Touch a Truck was held the same day as the bi-annual book sale benefitting the Franklin Public Library.  The book sale also was conducted at the DPW site.  That was smart scheduling designed to increase attendance at both events.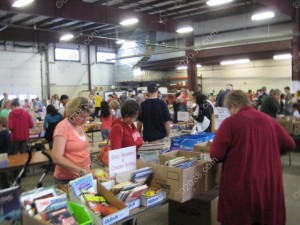 Video of the event
Here's a short video of the day:
Lots of trucks and a hayride, too!
You could get up close to some specialized equipment.
And also explore dump trucks, backhoes, loaders, rollers and excavators.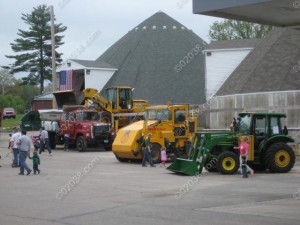 Hayride good fun for the kids
A hayride put on by the Franklin DPW was another highlight.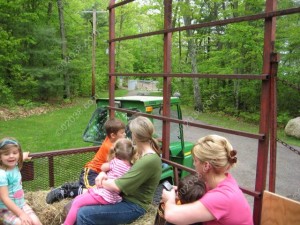 The hayride drove behind Beaver Pond on an access road servicing Franklin's Well No. 1.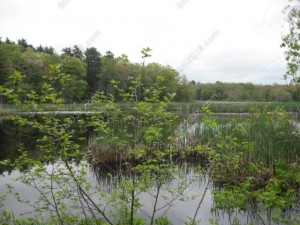 It was interesting seeing this little-known part of Franklin, MA.
Free refreshments included
The clincher for me were the complimentary hots dogs, popcorn and cold milk – what a nice extra for the children!
The Touch a Truck event is just more proof of why Franklin, Massachusetts is such a wonderful place to live . . .
Copyright ©2011 02038.com