What does Franklin MA's downtown shoe store have in common with fine art?  You'll be able to experience the surprising answer yourself this Friday evening 7 PM – 9 PM at the inaugural gallery exhibition by the new Franklin Art Center located at 5 Main Street in Franklin, Massachusetts.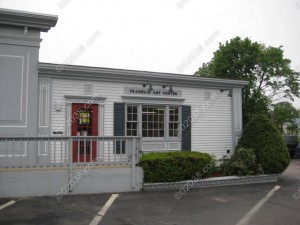 Franklin resident's hidden talent
The gallery will feature the remarkably accomplished artwork of Victor Pisini, owner of Pisini Shoes, long a fixture of the downtown's retail scene.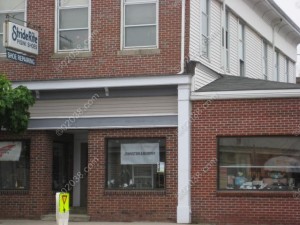 When Mr. Pisini was not at the store over the years, he apparently was busy at the easel because he has produced quite a number of fine paintings.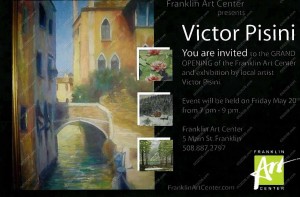 Many of Mr. Pisini's works will be on display this month at the gallery.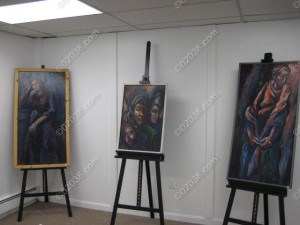 Saturday open house
The opening celebration continues at the Franklin Art Center this Saturday at a public open house from 10 AM to 2 PM.  Families can view the gallery of Mr. Pisini's work and also explore the art class curriculum on tap for youngsters at this brand new Franklin arts school.
Franklin resident and former elementary school teacher Linda Kabat founded the Franklin Art Center.
Linda's goal is to help young people nurture their curiosity and imagination while developing art skills and knowledge in a fun environment.
Classes are planned for children in grades K – 12.  Adult classes (as well as individual instruction) are also available.
Visit Franklin Art Center's website
Learn more about the full roster of art classes by visiting the Center's website:
Franklin Art Center
Click the hotlink to learn more about the many cultural activities in Franklin, MA.
Franklin Art Center
5 Main Street
Franklin, MA  02038
508-887-2797
Copyright ©2011 02038.com