Just about the best things you can say about sales activity at the Highwood Condominiums in Franklin, MA in 2011 is that it took place last year and so few units sold!
Last year is suddenly looking "so last year"
Real estate markets constantly are on the move.  Trends can change direction on a dime.
January 2012 turned out to be a very strong month for home sales in Massachusetts: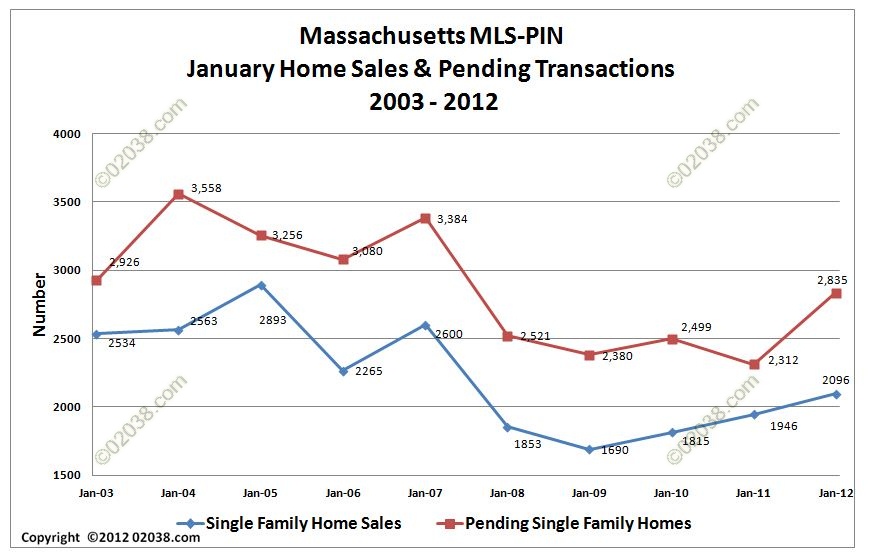 These home sale results were the best for any January in MA since 2007!  Pending sales were also up.
So Highwood owners may enjoy much better home selling conditions  in 2012 than they did in 2011.  Good bye 2011!
A tiny sample makes for suspect stats
Only 5 out of out of a total of approximately 180 condos at Highwood changed hands during all of 2011.
The dearth of sales in 2011 can be viewed as a good thing. It makes for a very small sample of unit sales from which to derive an average selling price at Highwood for 2011.  This in turn casts doubt on the accuracy and reliability of the statistical 2.6% decrease in the average selling price at Highwood for the year.

The average selling price of units at Highwood in 2011 fell to $151,030 in 2011 from $154,983 in 2010.
Highwood owners should be encouraged that, due to the small number of units that sold in 2011, the average selling price figure may understate the true market value of homes in the Highwood community.
To give you some context for 2011's sales volume at Highwood, while there were a relatively meager 6 Highwood sales in 2010, a whopping 17 units sold at the community back in 2009.
2011 sales at Highwood
The chart below provides a summary of last year's sales at the Highwood Condominiums in Franklin, Massachusetts:

As you can see, 2 of the 5 transfers were short sales and a third sale involved a vacant unit.  All 3 of these condominiums finally sold at discount prices after extensive time on the market.
The most challenged transaction was at 38 Highwood  Drive which was a superb deal for the eventual buyer. It was a nice townhouse in Highwood I.  The unit sold after an astounding 2.3 years on the market for $130,000, an huge 45% discount off its original $238,000 asking price.  Short sales often entail delays, illogical lender decisions and unpredictable outcomes, but this transaction was out of the ordinary!
Details of each sale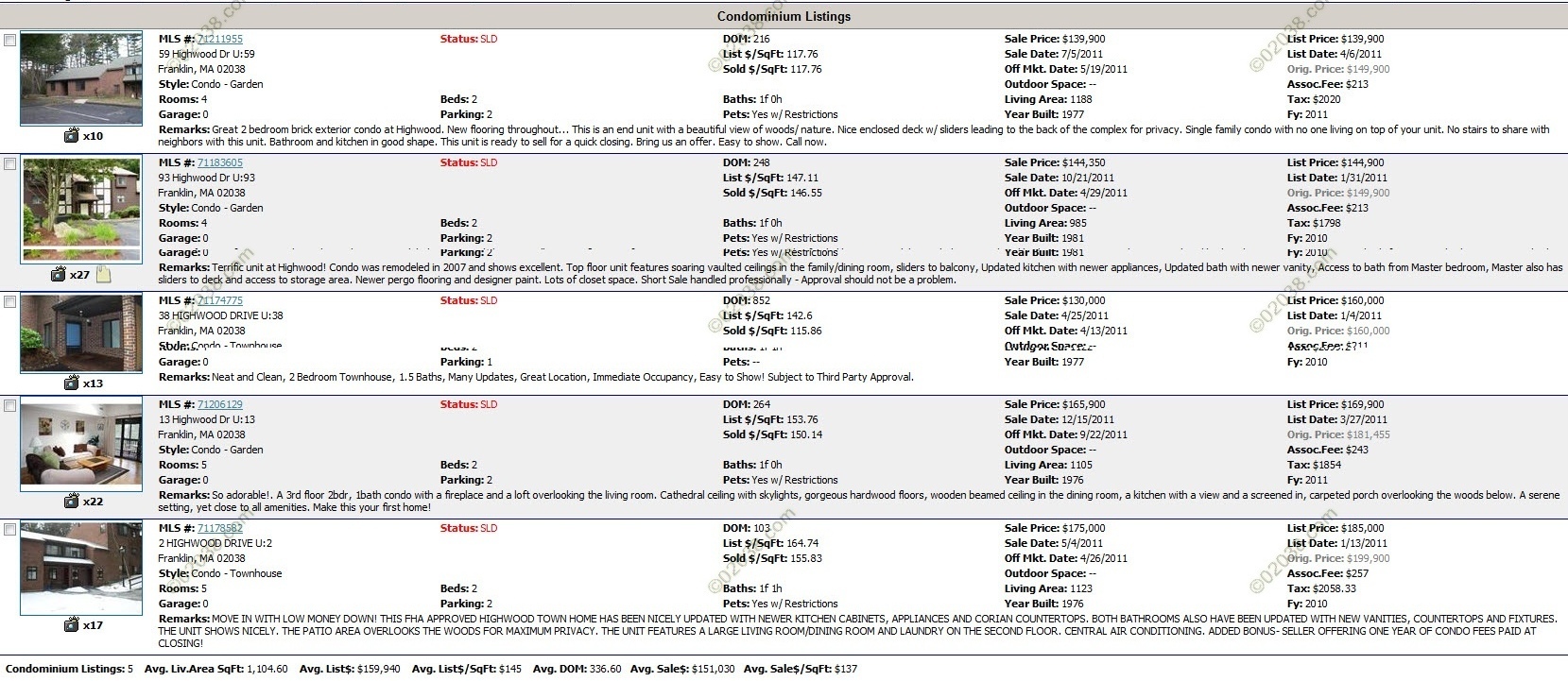 Click the image above or the hotlink to download a .pdf file with detailed information on each of the 5 sales at the Highwood condo community for 2011.
Looking towards a better 2012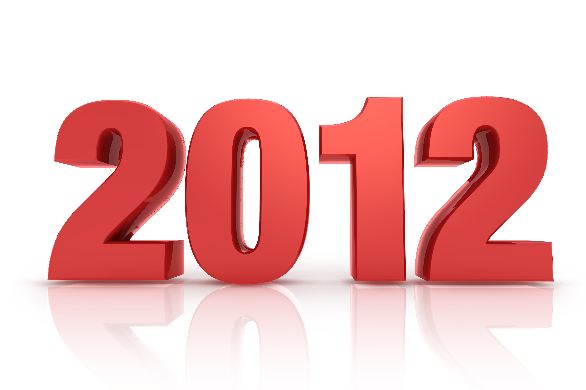 There's a lot of reasons to believe 2012 will be a much better year than 2011.
A number of forecasts for 2012 have issued that point to a healthier 2012 for the Massachusetts economy and real estate market by a variety of global financial services firms and
Click the image below or the hotlink to access a helpful summary of these predictions.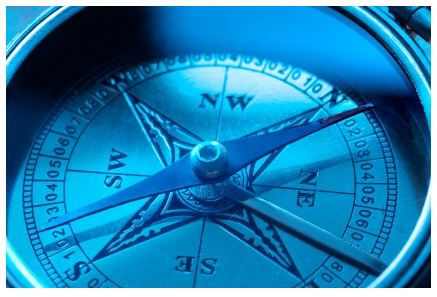 The Massachusetts economy should continue to outperform the US economy in 2012.
The national jobs report for January 2012 came in very strong.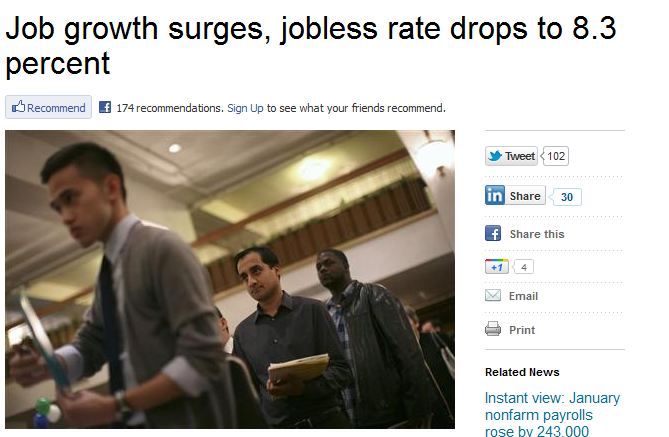 The local employment picture should also keep improving, which bodes well for real estate in MA.
If these predictions hold true, sales activity at Highwood will be on the upswing in 2012 and beyond!
Thinking of selling your Highwood unit?
Warren Reynolds has created great content on the web to sell Highwood units, including exclusive Youtube videos of the community.
Warren will help you position and price your Highwood condo properly so that it sells quickly and for top dollar.
Ask Warren for a Home Value Report for your condo unit.  It's you best first step to home-selling success!
Copyright ©2012 02038.com