Massachusetts home sales rocketed upward in January, turning in by far their best performance for any January since 2007.  Single family home sales were up 22.6% over January 2011.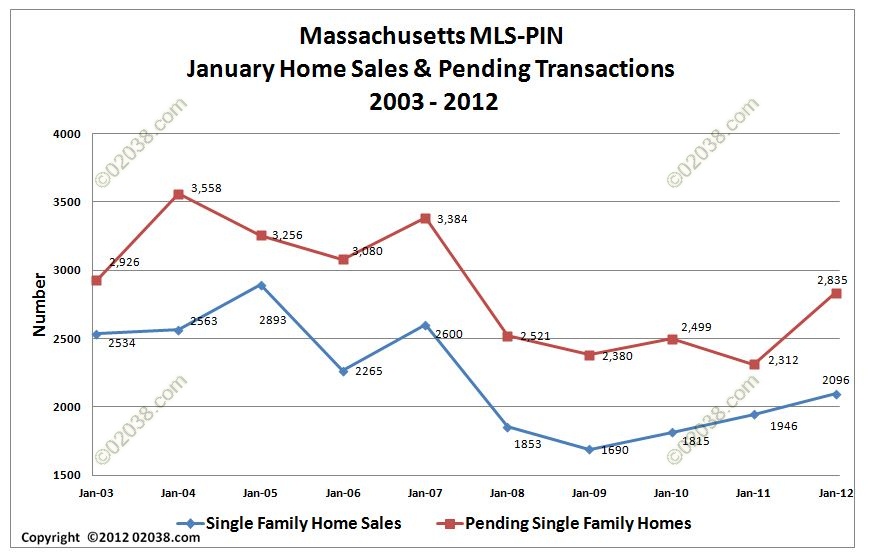 Best January since 2007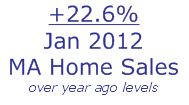 January's powerful home sales in Massachusetts confirm recent reports by the Boston Globe of a suddenly active real estate market in communities west of Boston.
A Globe West newspaper article published January 26 describes bidding wars and rising prices in desirable suburbs west of Boston as homebuyers are starting to compete for attractively positioned homes.
Pending home sales (homes under contract, but with transactions not yet closed) also were up sharply in January.  Pendings rose 7.7% over year-ago levels.
Good economic news
Massachusetts real estate's strength in January may reflect momentum building in the local economy.  A very bullish US employment report issued last week sparked widespread enthusiasm among national economists and market watchers last Friday: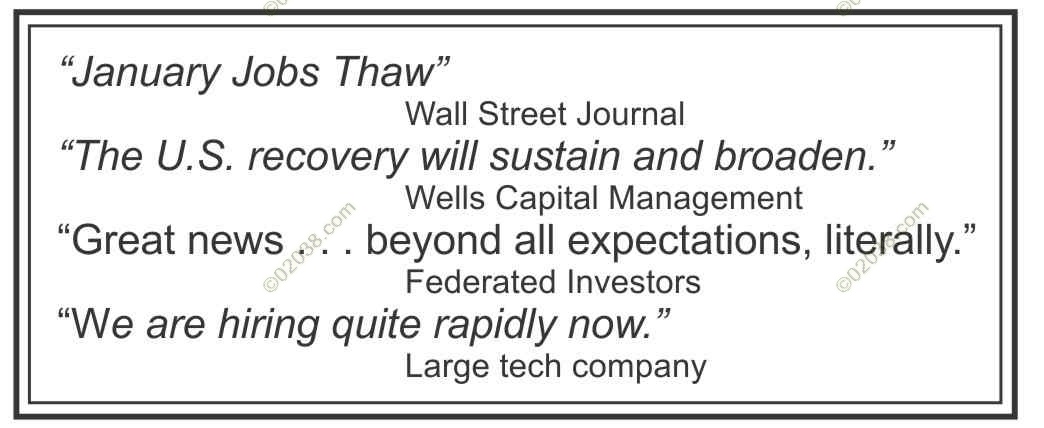 A better market ahead?
The current economic recovery in the US has been characterized by fits and starts.  Repeatedly over the last few years, periods of economic acceleration have been followed by disappointing slowdowns.
This year will hopefully prove different.  If hiring and consumer confidence build sustained momentum in 2012, we may look back at January as the month when housing finally started contributing again to economic growth in Massachusetts.
Copyright ©2012 02038.com