Statistics can sometimes be misleading.  That's certainly the case with the 2012 median sales price statistics for antique homes in Franklin, MA. 2012 was a much better year for Franklin antique home sales than the annual median price stats might lead you to believe.  You can read a report that gives you the full story on the 2012 Franklin antique home market by following the hotlink or the image below:
See all antique homes for sale now in Franklin, MA
Did you know you can view all antique homes for sale in Franklin on the MLS in real time?  Just follow the hotlink or the image below: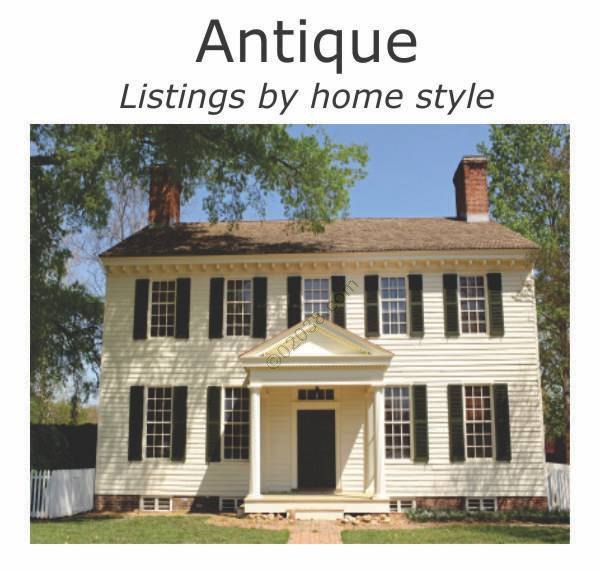 More on the 2012 market for antique homes in Franklin
The median sale price for Franklin antiques homes slipped 5.3% in 2012, while at the same time the median price for all single family homes in Franklin rose 4.1%.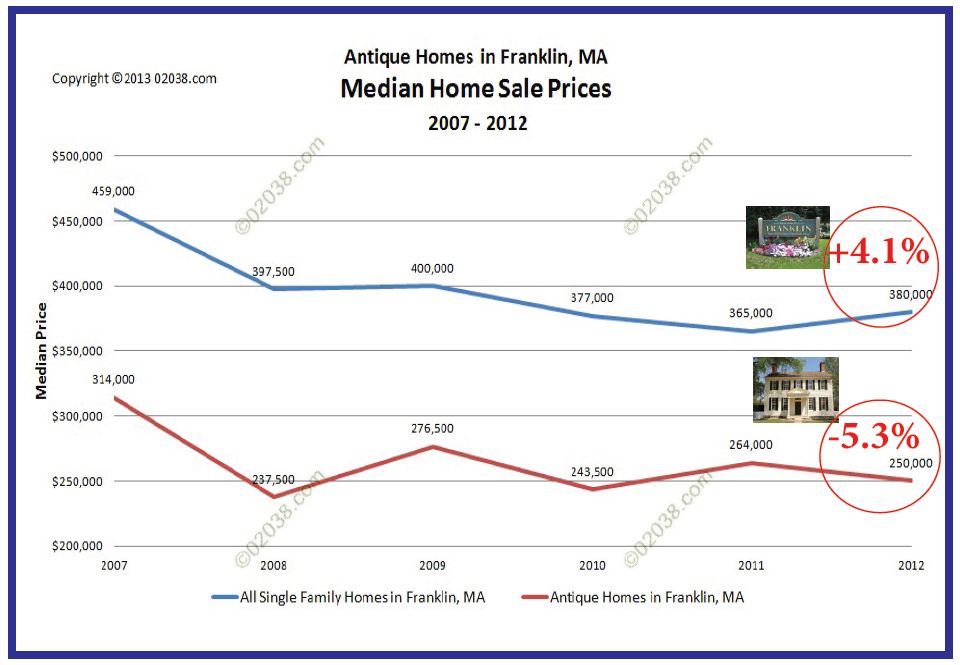 But take a large grain of salt with the disparity in those statistics!  There were a disproportionate number of low-priced sales of antique homes in Franklin during 2012.  Many of these were short sales and foreclosures of small, neglected homes.  These low-end transfers caused the median sale price of antique homes in Franklin to decline in 2012.  These sales lessen the validity of the 2012 median price figure as an accurate read on the current market values of antiques in Franklin.  What this means is your antique home may be worth more today than the median price stats indicate!
Sales volume holds steady
For each of the last five years, sales of antique homes in Franklin, MA have been very consistent.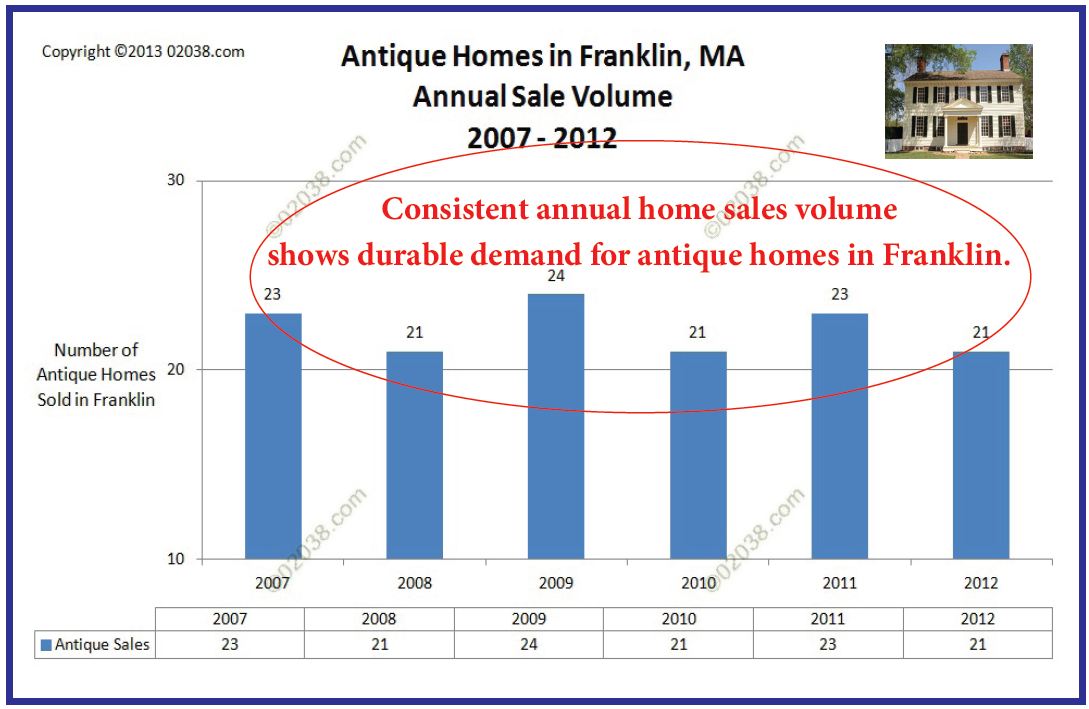 Each year, annual sales volume has fluctuated in a narrow range between a low of 21 sales (2012, 2010 and 2008) and a high of 24 sales (2009).  The dependability of sale production each year shows there is a ready market for antique homes in Franklin.
If you are thinking of selling your antique in Franklin
Don't be discouraged by the misleading 2012 median sales price statistic for antiques in Franklin. Download and read the insightful 2012 Franklin Antique Home Market Update – there is some very upbeat news in the Report about the overall Franklin and Massachusetts real estate markets!
If you are curious about the value of your antique home in Franklin, I would be happy to assist you. I know the Franklin market for antiques very well and will assure that your home is priced appropriately so that it sells for the most it can command!  Give me a call at 508-613-2889 or send me an email.
Here's to a happy, healthy and prosperous 2013!
Copyright ©2013 02038.com