You can make a real difference in the life of a seriously ill child who'll be spending this Halloween at Children's Hospital in Boston by donating a new Halloween costume to the annual Children's Hospital Halloween Costume Drive.  You don't have to travel to Boston to make the donation because Berry Insurance in Franklin, MA has agreed to be the local drop-off center for the new costumes.  And you don't even have to shop for a Halloween outfit yourself; the staff at Berry Insurance is collecting cash donations and will gladly buy some fun apparel for you!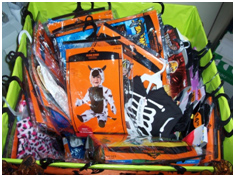 Easy way to help sick kids and their families
It's a rare  opportunity to "do good" for a very deserving cause without spending a lot of money or committing a lot of time.  Just drop off a new child's costume or make a cash donation at Berry Insurance located at 31 Hayward Street, Franklin, MA anytime from now through October 25, 2013. They'll also take new Halloween make-up kits, new Halloween toys, games, stickers and any other other Halloween-themed accessories suitable for children.  No candy, please. You'll be helping lift the spirits (pun intended) of hospitalized little ones fighting serious illnesses.
Halloween at Children's Hospital
It is sobering and yet also very uplifting to look at photos of prior Halloween events at Children's Hospital.  To see the bright faces of the children and know that they are ill enough to be in treatment at the hospital is gut wrenching. But to also witness how much effort and love the hospital staff puts into their Halloween events is heartwarming.  Making such an effort to give the kids some semblance of  a normal Halloween says a lot about Children's Hospital in Boston!
Urgent need for costumes
What you don't see in the photos above are all the young patients without costumes.  These kids and their families would be so very grateful for any help you can give.  The costumes don't cost much and the impact of your donation on a young child will be so great.  Please help this worthy cause . . . the Children's Hospital Halloween Costume Drive merits your attention and generosity!
Drop off at Berry Insurance
There is a drop-off area at the Franklin office of Berry Insurance. Note that they have recently moved to a new location in Franklin, Mass:
Berry Insurance
31 Hayward St, Suite J
Franklin, MA 02038
Phone: 508-528-5200
Please contact Kaitlyn Pintarich for more information.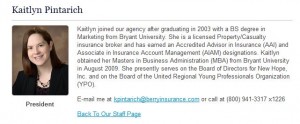 Copyright ©2013 02038.com