The science labs at the new Franklin High School in Franklin, Massachusetts are state of the art! By my count, based on the floor plans of the High School provided online, there are 13 science classroom/labs at the school.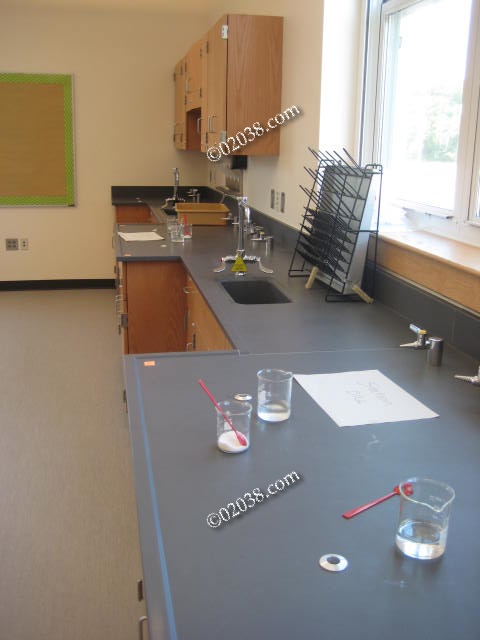 Each is over 1,400 square feet and enjoys bright natural light.

Video of new science labs
The video below shows just how modern and spacious the science labs are at Franklin High in Franklin, Mass:
Local company funds upgrade of labs
The labs are designed and equipped to provide cutting edge facilities and utmost safety for students.
A local bio-tech company paid for extra lab equipment in each room in an effort to help the school increase the science skills of graduating student. The labs can be adjusted to meet the varying instructional demands of environmental science, biology, chemistry and physics.
Science and math courses at Franklin High
The links below will open .pdf files of the science and math courses offered at the Franklin High School:
Follow the hotlink to learn about the cutting edge technology in use throughout the Franklin High School in Franklin, MA. Contact Warren with questions about buying a home in the Town of Franklin, Massachusetts.
Copyright ©2014 02038.com