Sale prices have been on quite the run since 2012 at the Franklin Crossing Condominiums in Franklin, MA.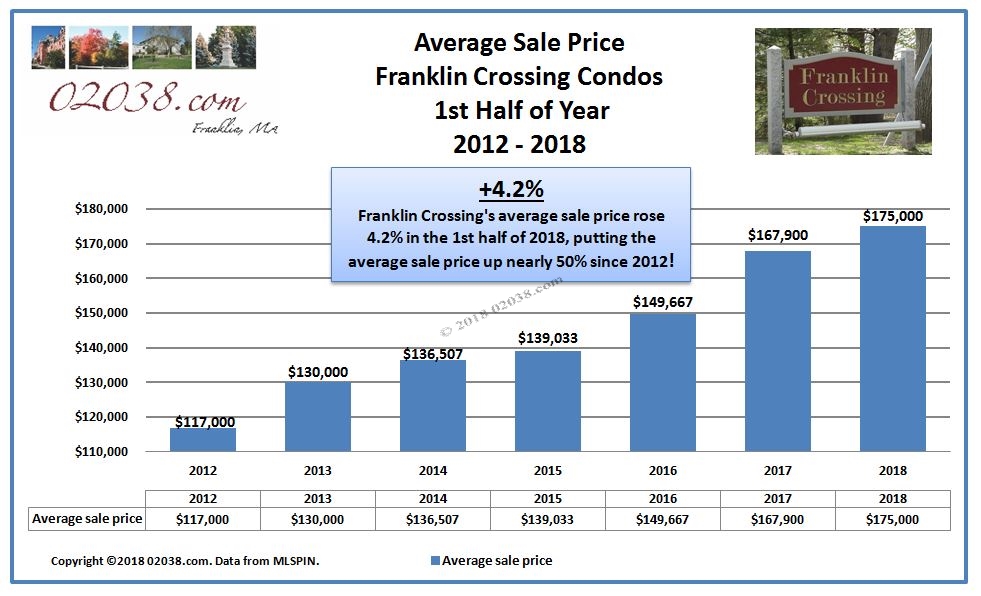 The average sale price at this condo community rose 4.2% for the first half of 2018, compared to the prior half year's average . The average sale price now stands at $175,000, an increase of nearly 50% since 2012!
MLS-PIN Sales at the condo community in 1st half of year
Two Franklin Crossing sales were reported by MLS-PIN, the multiple listing service serving the Bay State, during the first six months of 2018.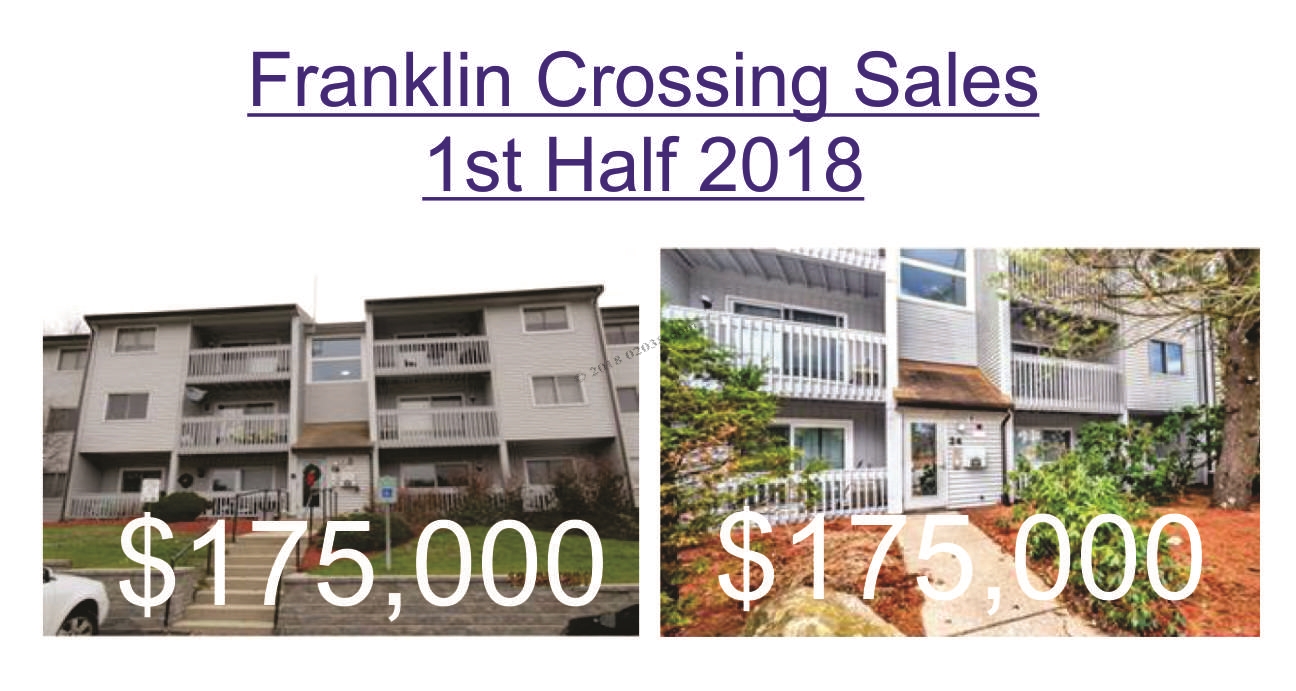 Both units found buyers very quickly. Unit 1810 hit the market in the midst of the 2017 Holiday season. It was a vacant three bedroom unit that needed updating. The sale of Unit 2404, which entered MLS-PIN in May of 2018, is very representative of the current market for Franklin Crossing units. This condo sold in one day for $5,000 over the $170,000 asking price. This strongly indicates that the current market will support even higher prices at Franklin Crossing!
Franklin Crossing sale not reflected in MLS data
While it's no secret that prices at Franklin Crossing have been rising for years, the recent listings on MLS-PIN in the $170Ks at Franklin Crossing seem below achievable selling prices at this condo community, given current market conditions. That's clear because, in May 2018, I sold 207 Franklin Crossing Rd directly to an investor for $183,000.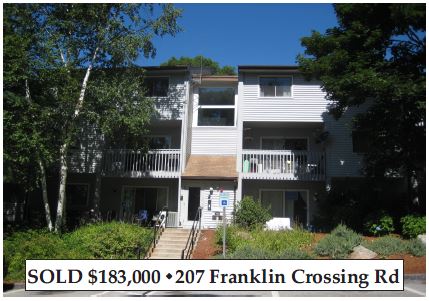 That's the highest price paid for any unit at Franklin Crossing in over 10 years!
Thinking of selling at Franklin Crossing?
With the most recent unit sale price now at $183,000, owners at Franklin Crossing have an opportunity to sell for a price that would have been impossible to contemplate at anytime in the past decade and even all the way back to 2006! If you'd like to explore the sale of your unit, please contact me!
Copyright ©2018 02038.com