A price surge in 2019 has put the average sale price of condos at Spruce Pond Village in Franklin, MA at an all-time high!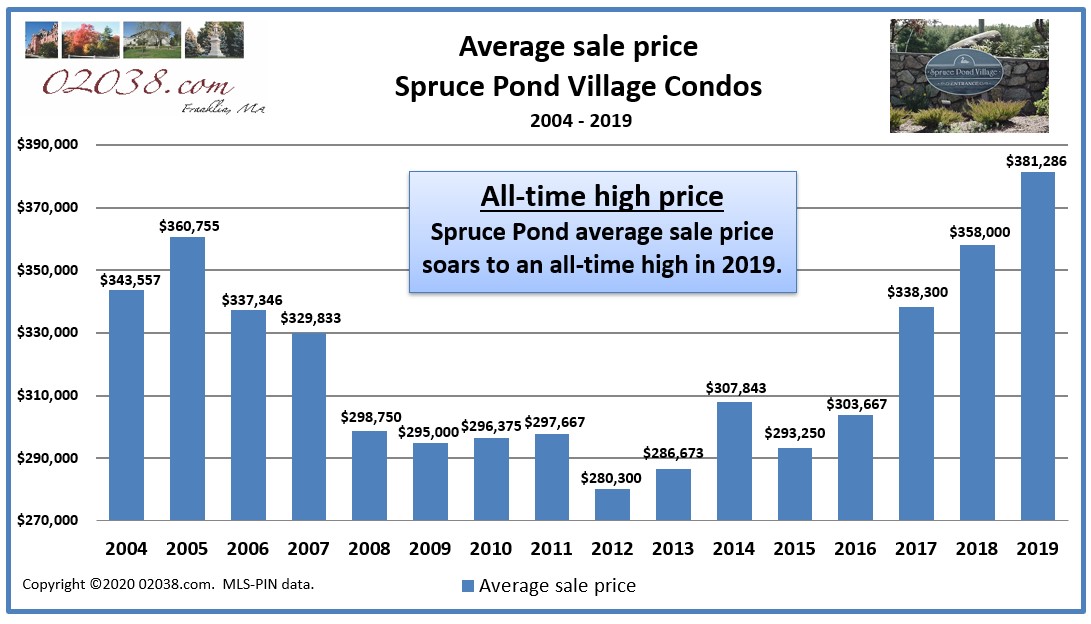 At $381,286, the average sale price of units at Spruce Pond for 2019 has surpassed the prior all-time-price-high set back in 2005. 2019's average price is 6.5% above where it was in 2018 and 36% higher than the average price at the 2012 market low.
2019 sales report
Follow the hotlink at right or in the image below to download the 2019 condo sales report for Spruce Pond Village.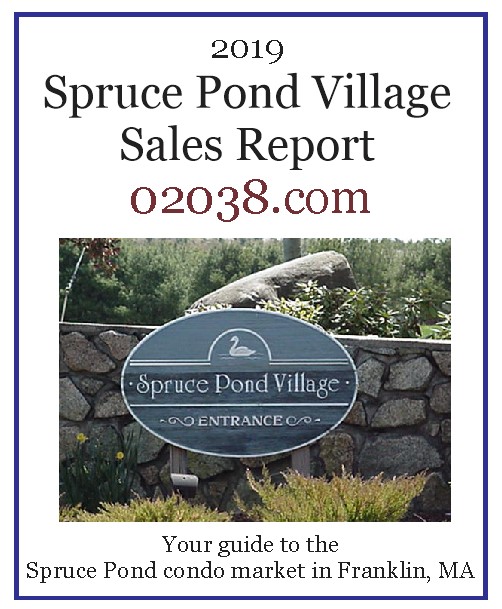 What stands out in the 2019 report is the number of units at Spruce Pond that sold above asking price.
Of the seven units that changed hands during 2019 at Spruce Pond Village, four sold above asking. This indicates strong interest in living at Spruce Pond and bodes well for unit values in 2020.
Seven units sold in 2019
After a very slow year for sales at Spruce Pond in 2018, sales volume returned to more normal levels in 2019.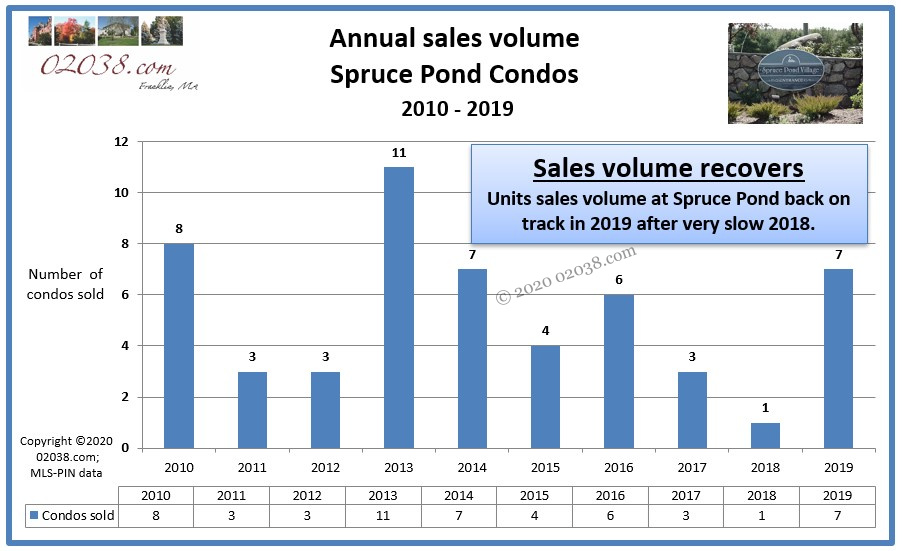 The low sales volume in 2018 was due to a lack on units for sale and had nothing to do with any lack of demand for these fine townhomes in Franklin, MA!
Interested in Spruce Pond Village?
You can access a boatload of content on Spruce Pond in Franklin MA at the hotlink at left. You'll find videos and facts about the Spruce Pond community, the styles of townhomes available there and information on the superb location enjoyed by Spruce Pond. Have questions about buying or selling at Spruce Pond? Ask Warren Reynolds – he's here to help!
©2020 02038.com