SOLD | $585,500 | 22 Catherine Ave, Franklin, MA
22 Catherine Ave was a one-owner home when we had the opportunity to list and sell it. Here's what the homeowners of over 30 years said about our work for them as their listing agent: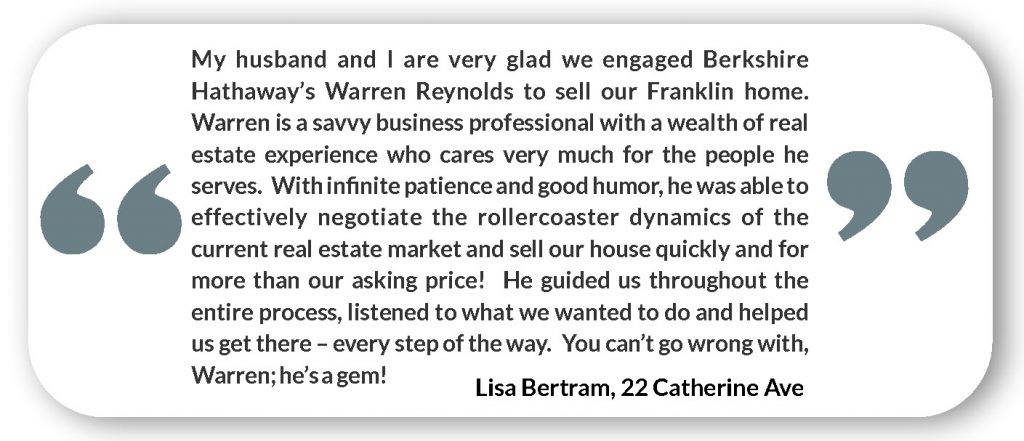 22 Catherine Ave is set on a level, private lot in a prime neighborhood in Franklin, MA. Called Mine Brook Estates, this neighborhood consists of substantial residences with pricing into the $800Ks. Mine Brook Estates offers town sewer, sidewalks and street lights.
A new subdivision of approximately six new-construction homes asking $900K+ is being constructed at "The Cove", just around the corner from 22 Catherine Ave.
The map above illustrates the wonderful location enjoyed by 22 Catherine Ave. Follow the hotlinks in the icons in the map to learn about the recreational, educational, cultural, and shopping resources close to the home. For example, 22 Catherine Ave is just 0.8 miles to Franklin, MA's top-performing Kennedy Elementary School, 2.1 miles to I-495, and 3.3 miles to Franklin's Forge Park commuter rail station.
3D tour of the home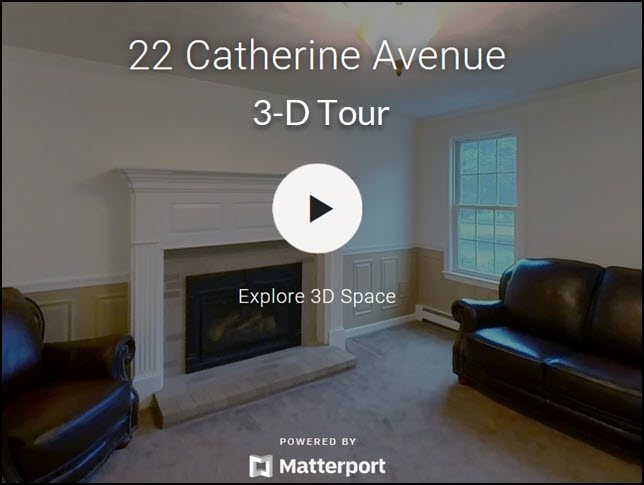 Follow the hotlink in the image above or at right to access the 3-D tour for 22 Catherine Ave in Franklin, Massachusetts.
Floor plan with photos, room dimensions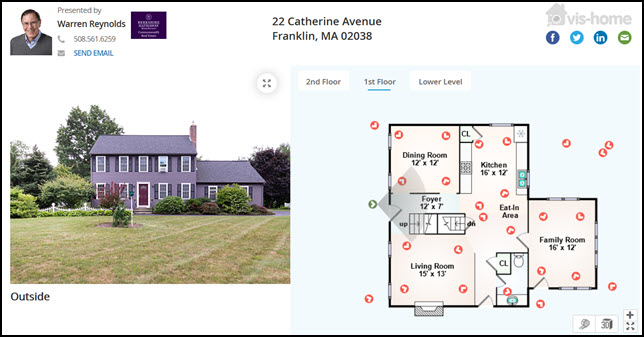 Click on the hotlink in the image above or at right to access an innovative floor plan for 22 Catherine Ave. You'll see a lot more than just room dimensions and photos. The plan has a furniture placement function. You can size and insert furniture pieces into the rooms' icons. You'll be able to see how well your current furniture works in the house – amazing!
Video walk-through of the home
The video below highlights the special features of the property.
Photo gallery
Use the form below to ask questions about 22 Catherine Ave in Franklin, MA.