The Dacey Community Field is located off of Lincoln Street in Franklin, Massachusetts.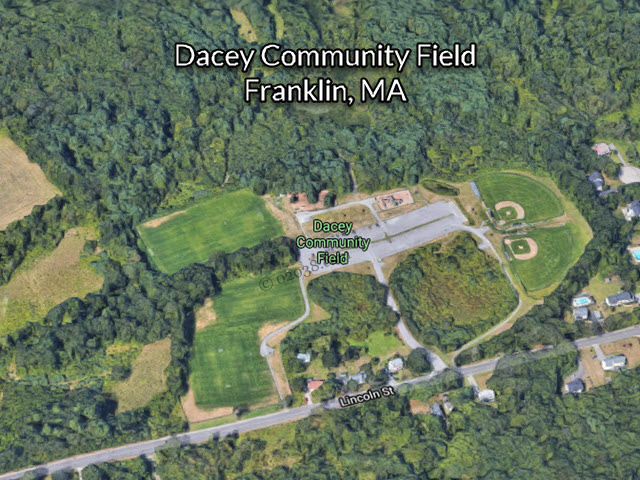 Set on over 115 acres, Dacey Fields are a lot more than just ball fields!
Walking trails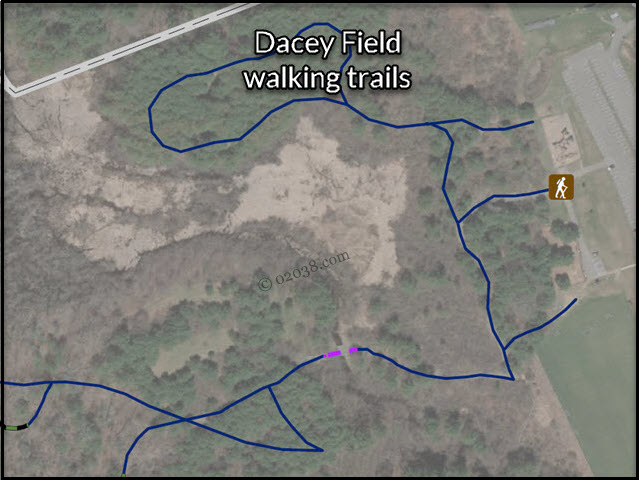 There are extensive walking trails that wind though a mix of woods and cleared area.
Disc golf course
The trails also connect to a disc golf course that extend though the woods.
Ball fields
Dacey Field has extensive soccer and baseball fields. These get a lot of use!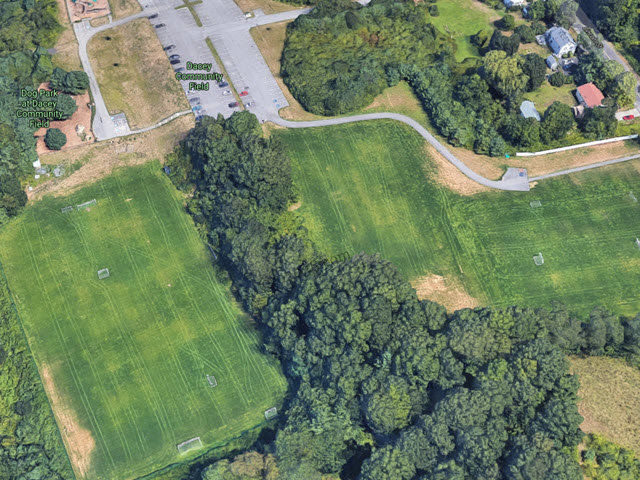 Playground and dog park
Copyright © 02038.com