The Franklin Federated Church is located at 171 Main Street, Franklin, MA.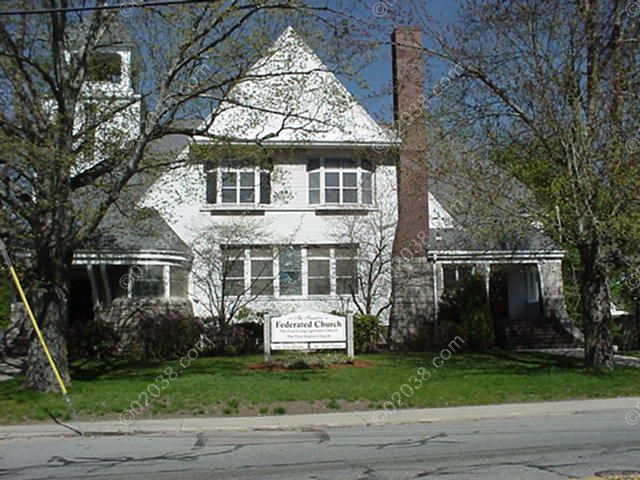 Excerpting from the church's website:
"In 1938 two churches in Franklin were brought together by, of all things, a hurricane. The storm destroyed the First Baptist Church building, which was located on School Street, bringing the steeple down through the roof and into the sanctuary.  The Baptists were invited to worship with the people of the First Congregational Church (who owned our present building on Main Street) until the Baptist Church could be repaired or rebuilt.
Since the Congregational Church was without a minister at the time, the Baptist congregation brought their pastor with them, an arrangement that seemed to meet everyone's needs .
Although both original churches continue to exist as corporate entities, today the distinction between the Baptist members and the Congregationalist members of this Federated Church is barely noticeable. We are all one family of believers comprised of people from various religious traditions and backgrounds."
Franklin Federated Church
171 Main St
Franklin, MA 02038
508- 528-3803
http://www.franklinfederated.org