Whatever your background or religious beliefs, the holidays can be cherished as the season of family celebration, gratitude and general good cheer.  For the less fortunate however, the holidays can accentuate ongoing financial and personal difficulties.  The holidays can be especially hard on young children in need.  If you are in a position to help others in trouble this holiday season, there are many charities and nonprofits that will use your donations to do a lot of good. This post will help you find the right way for you to acknowledge the blessings and good fortune in your life by extending a helping hand to distressed members of our society.
If you need help
In case you or someone you know is in financial difficulty or faces any sort of personal crisis, there is an extensive network of government agencies, nonprofits and private charities in the Greater Franklin area that can provide help and support this holiday season and year round.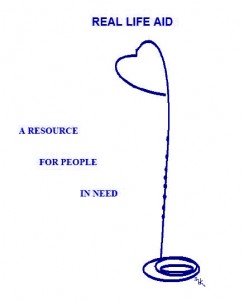 You can download a comprehensive directory of local and regional providers of financial assistance, housing support and counseling services compiled by the Town of Franklin by following the link or tapping the image above.
If you want to help
Below are some charities in Franklin, MA that deserve your support.  Follow the links or tap the images below to learn more about each organization.
The Santa Foundation  
The Santa Foundation, Inc.
One Joy Street, Franklin, MA 02038
508-528-1767
Mailto:mrclaus@thesantafoundationinc.org
The Santa Foundation began as a charity focused on helping the needy during the holidays. But the Foundation now operates on a year-round basis and its services extend beyond supplying holiday gifts and food.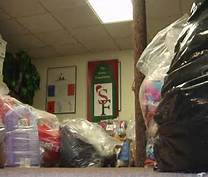 This Franklin, Mass charity provides a wide range of assistance including help with rent and mortgage payments, providing emergency deliveries of heating oil and donating school supplies to needy children.  The Santa Foundation needs cash donations and volunteer help.
The Franklin Food Pantry
The Franklin Food Pantry
43 West Central Street
P.O. Box 116
Franklin, MA 02038-0116
508-528-3115
http://www.franklinfoodpantry.org/2012/01/sign-up-form.html
The Franklin Food Pantry seeks donations of cash and non-perishable food items on an on-going basis as it supplements the year-round nutritional needs of over 200 Franklin families.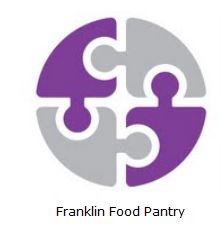 The Pantry also accepts fresh and frozen produce, personal care items (including soaps, shampoos, tooth paste), cleaning supplies, condiments and paper and office supplies.
The Random Smile Project
The Random Smile Project
P.O. Box 13
Franklin, MA 02038
happenings@randomsmile.org
Founded in 2006, the Random Smile Project is based in Franklin, MA. The charitable organization specializes in small construction and renovation projects aimed at helping the handicapped and mobility-impaired live better in their homes.  Projects include wheelchair ramps, handicap bathroom conversions and home repair.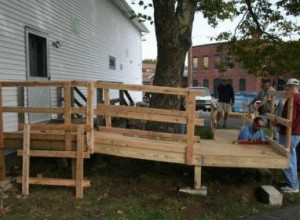 The group also provides the needy with clothes, groceries, books, and toys.  The Random Smile Project accepts cash donations and "in-kind" contributions of  skills and labor from those with experience in the construction trades.
Friends of Franklin, Inc.
Friends Of Franklin, Inc.
50 Corbin St
Franklin, MA 02038
508-528-5658
(no website)
The Friends of Franklin have been hard at work for nearly 35 years supplying Thanksgiving and Christmas dinners to families in distress.  Over 200 Franklin families currently receive holiday meals from the Friends.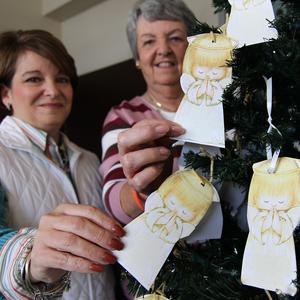 The group also puts up "Angel Trees" in Franklin, Massachusetts that bear tags on which local children's Christmas wishes are written.  Each tag has the gender and age of a needy child and the type of toy or clothing item the child wants for Christmas.  If you want to buy a Christmas gift for a child who might otherwise go without, please look for the Angel Tree in the lobby of Dean Bank in downtown Franklin or at Shaw's Supermarket in Horace Mann Plaza.
The Friends of Franklin, Inc. seems to lack a website. Follow the above link or tap the photo above to read a newspaper article on this wonderful charity in Franklin, MA.
List of charities and non-profits in the Franklin area
There are many other charities and service organizations serving the Franklin community that deserve your support.  Follow the link or tap the image below

to access what seems to be a comprehensive overview of all charities and non-profits in the Greater Franklin region.
Merry Christmas and Happy Holidays!
Copyright ©2013 02038.com