All the jobs created by the dynamic Massachusetts economy are driving the MA unemployment rate down to lows not seen since the high tech boom years of 1999 – 2001. The Boston Globe recently reported that in August, the Commonwealth's unemployment rate fell to 3.9% from 4.1% in July.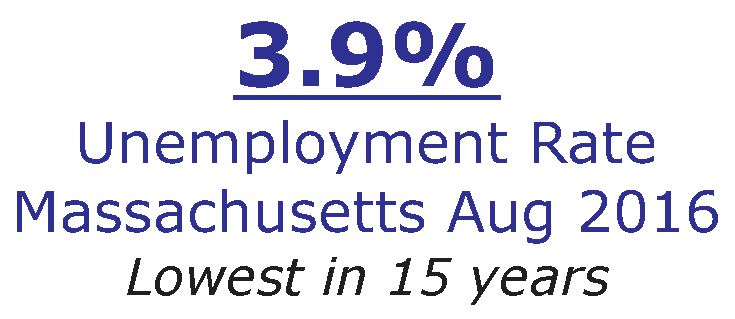 It's the lowest unemployment rate recorded in the Bay State in the last 15 years, according to the Globe.
MA economy leads nation in life sciences, high tech R&D
In a separate article published last year, the Globe stated that the Massachusetts economy leads the nation in the life sciences and high-tech R&D industries. The Bay State also maintains a powerhouse position in financial services, high tech manufacturing and data storage, medicine, and tourism. The strong MA economy is the key to understanding the rising real estate market in the Bay State.
Real estate market booming due to economic vitality
The Massachusetts real estate market is showing the beneficial impact of the growing economy. Houses are selling at a fevered pitch in the Bay State!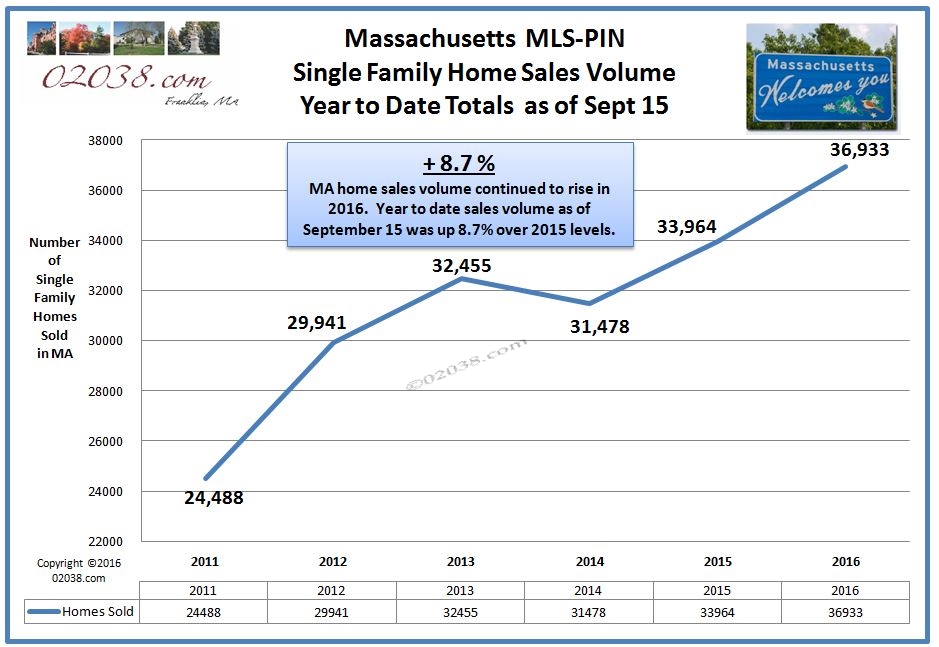 As of September 15, Massachusetts home sales volume is up 8.7% over last years' year to date volume – and sales in 2015 were the highest ever in MA! If home sales continue at their current pace for the rest of the year, MA home sales volume for all of 2016 will likely set another record.
The median price of homes sold year to date in Massachusetts shows solid gains.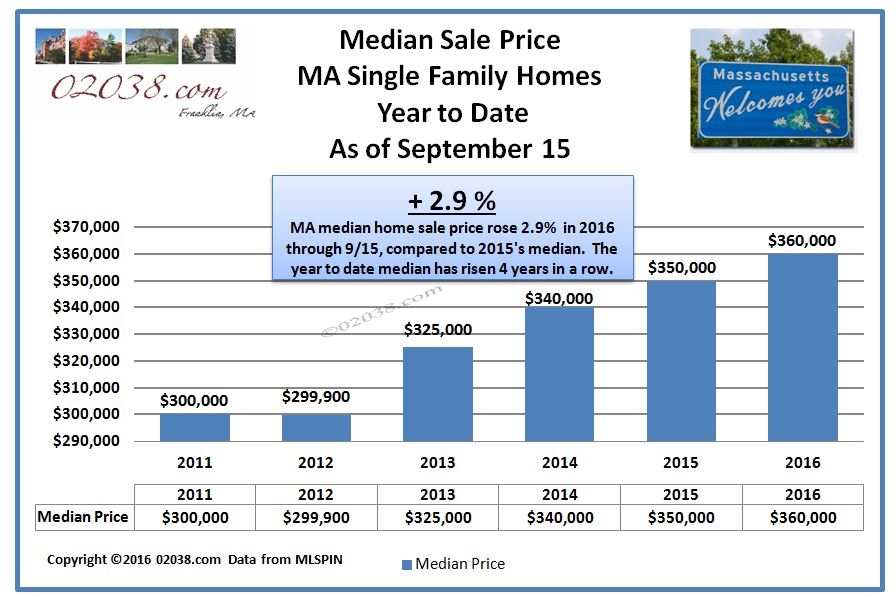 Year to date gains in the statewide median sale price, while relatively modest at 2.9%, reflect a steady rise in home prices that has continued over the last 4 years. The median sale price in Massachusetts has risen 20% since 2012.
More home price gains on tap?
There has been some talk of weakness in home prices this summer for high end luxury properties in Greater Boston. However, an extremely low supply of homes for sale throughout the Commonwealth should translate into a continued rise in home prices in 2016.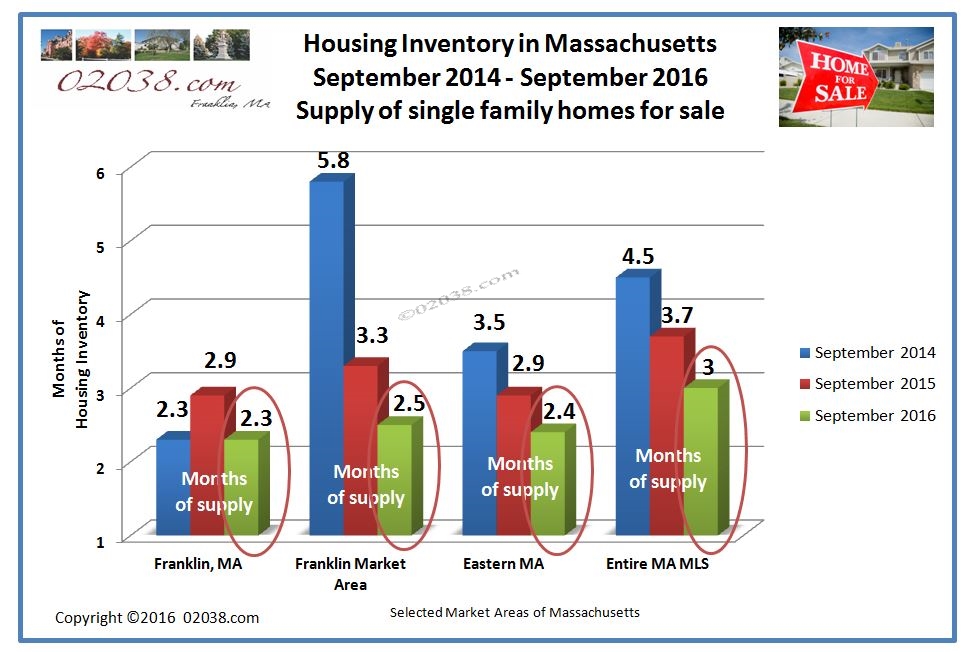 The above chart shows the inventory of homes for sale across Massachusetts and in several geographic submarkets in the Bay State. This inventory is expressed as "months" of supply. (It would take the stated number of months for all the homes currently for sale in the respective market areas to completely sell.) 6 months of supply indicates a market in equilibrium. 4 months of supply denotes a seller's market. 3 months or less of supply signifies strongly pro-seller market conditions. And a strong seller's market is exactly what we have currently in Massachusetts!
The restricted supply of homes for sale in the Bay State combined with the strong Massachusetts economy will likely keep MA home prices on the rise, absent an interest rate shock or some severe dislocation in the national economy. Contact Warren Reynolds if you have questions about buying or selling a home in Massachusetts!
Copyright ©2016 02038.com