The sizzling Massachusetts real estate market continued on high broil during the first quarter of 2017. Housing inventories got markedly tighter throughout the eastern half of the Commonwealth . . .
. . . while home prices in Greater Boston pushed ever higher into record territory.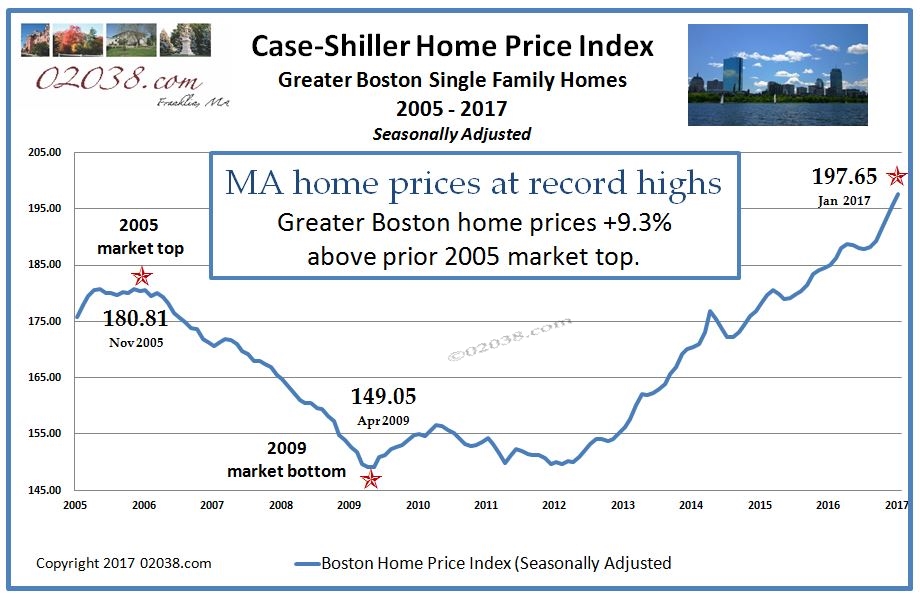 The only loser in the first quarter was the beleaguered Greater Boston home buyer. Buyers' fears that mortgage rate hikes might be on tap later this year spurred intense competition for homes during the first three months of the year. Buyer interest has become overwhelming. Open houses in the Rte 128 region were consistently mobbed and most listings received multiple offers almost immediately.
1st quarter sales volume on par with 2016's pace
Single family home sales volume in Massachusetts as reported by MLS-PIN ended the first quarter roughly in line with the sales totals posted for the first three months the prior year.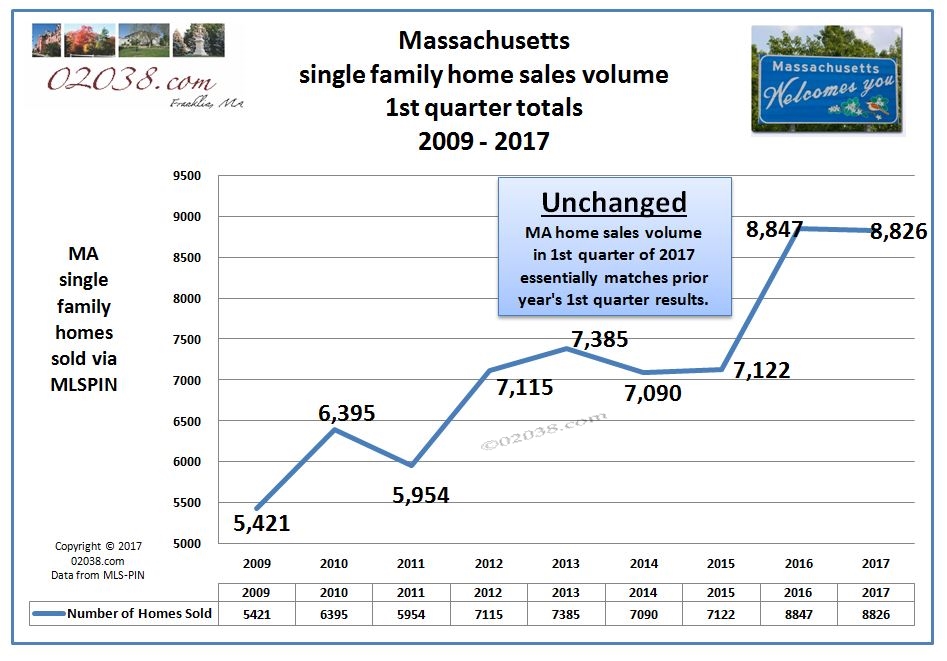 Given that the first quarter of 2016 saw record high home sales volume, 2017's first quarter sales performance was solid. This is especially true considering the very restricted number of homes for sale in the Commonwealth as the first quarter ended.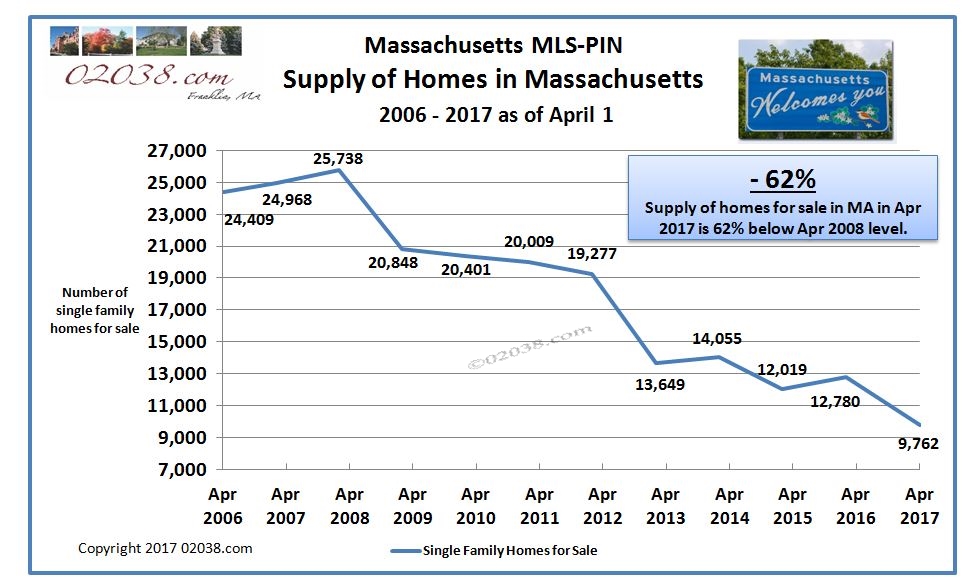 The statewide median single family home sale price recorded on MLS-PIN was up sharply.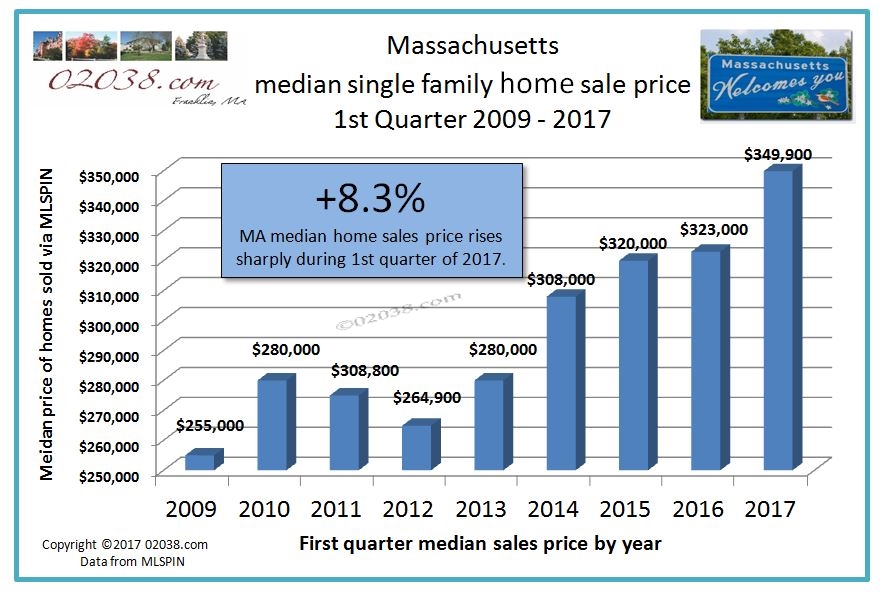 Absolute buying frenzy in Franklin
The buying frenzy that has been widely reported for years in Boston and its inner suburbs arrived in the Town of Franklin, MA with a vengeance during the first quarter of 2017. Turnout at open houses was very strong and homes generally went under agreement quickly. Single family home sales volume in Franklin was the best it has been since the Great Recession . . .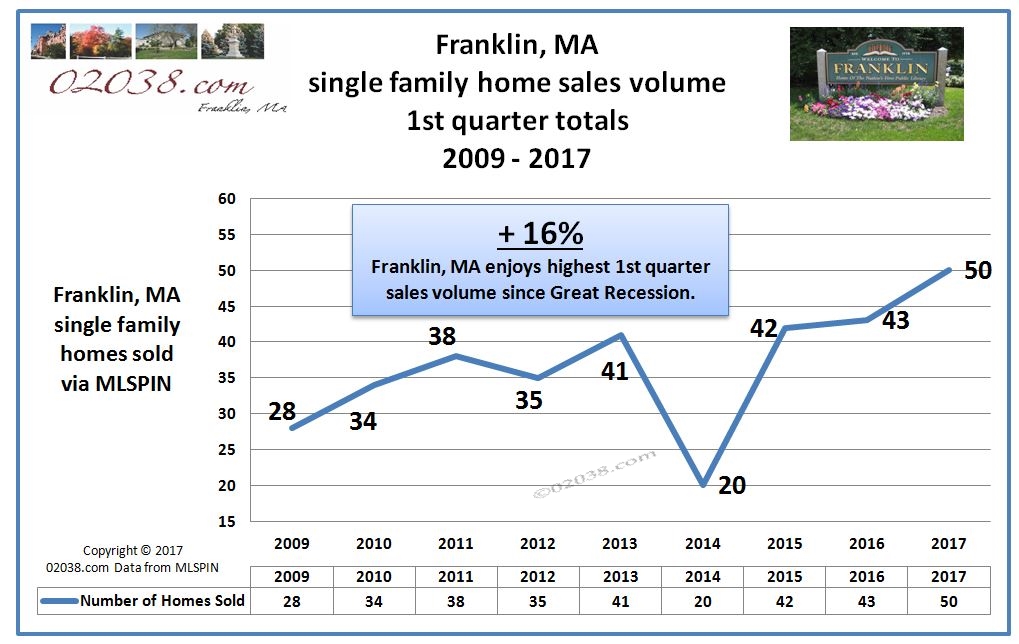 . . . while the median home sale price rose for the second straight year.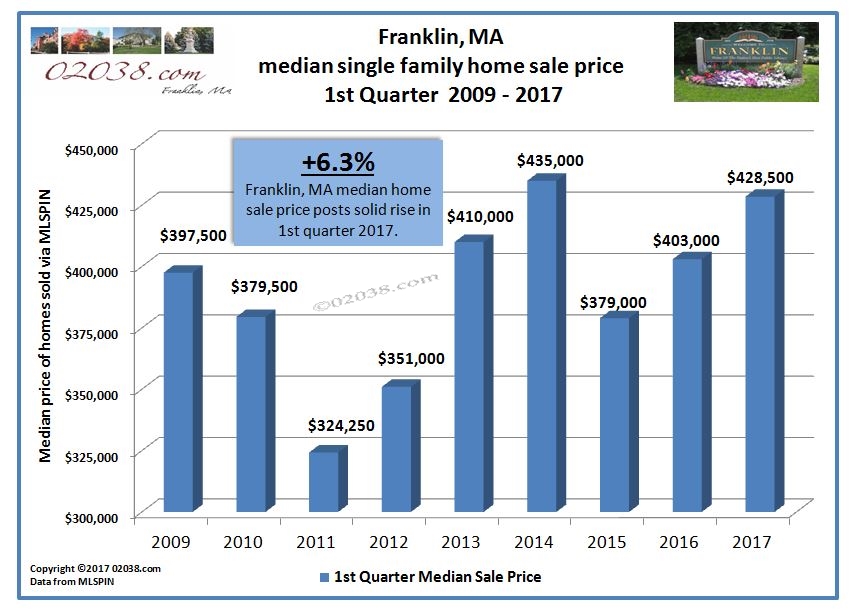 New high school the key to the current Franklin market
The real estate market in Franklin, MA appears to have been materially helped by the opening of the new Franklin High School in 2014. The prior high school facility was a decrepit embarrassment for the town . . .

. . . while the new Franklin High is state-of-the-art and absolutely gorgeous!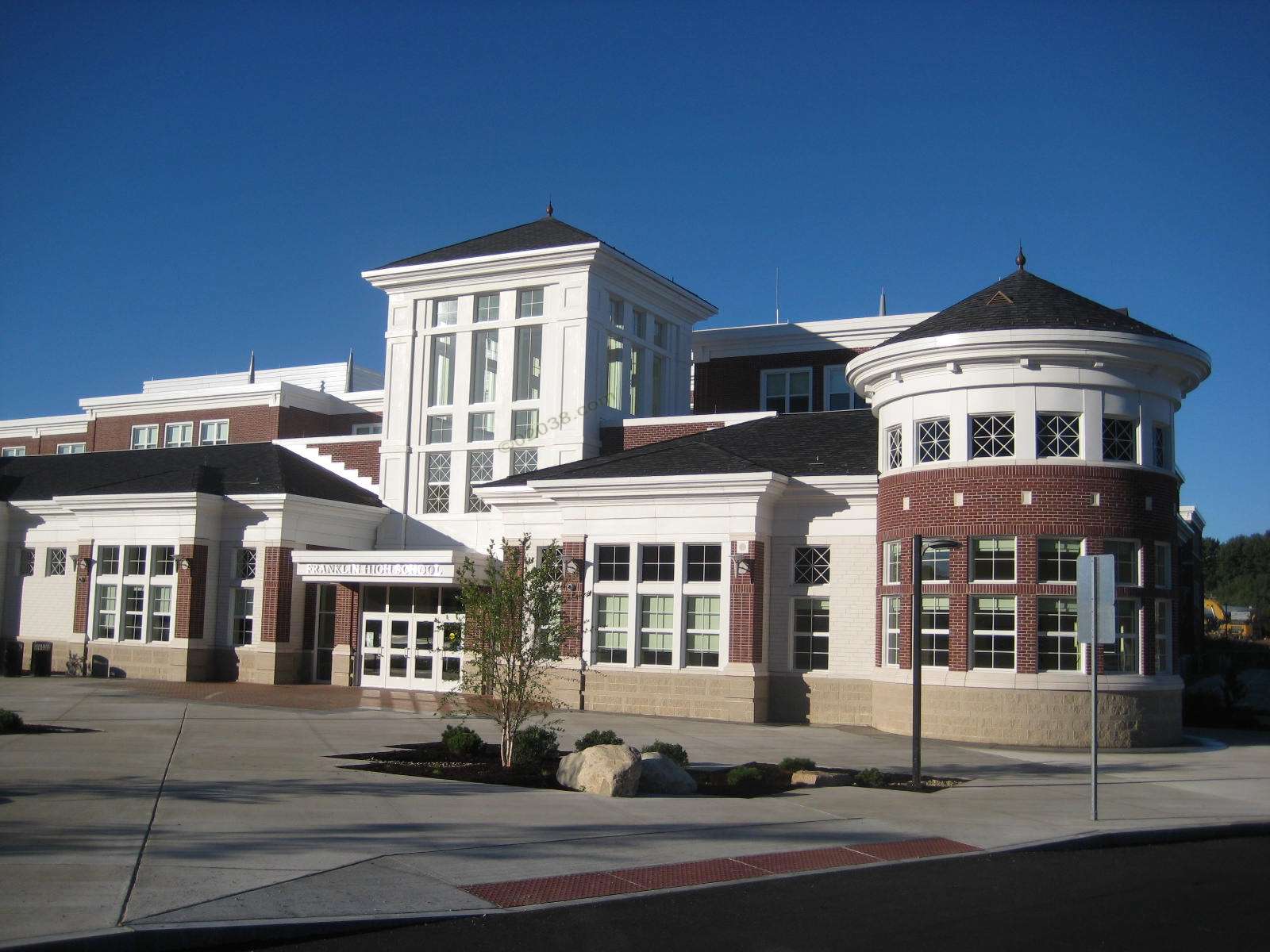 Franklin, MA is a wonderful place to call home – you can learn more about the Town of Franklin here.
Copyright ©2017 02038.com