DelCarte Conservation Area, Franklin, MA
Called a "hidden gem" by the Milford Daily News in an article published back in November 2007, this 130 acre parcel (also known as the Franklin Reservoir) was a gift to the Town of Franklin, MA.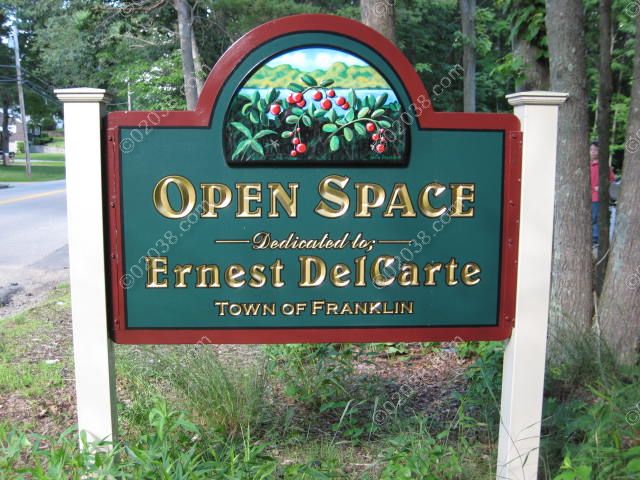 Worth an estimated $3 million at the time of the donation in 2001, the land had belonged to the late Ernest DelCarte; his daughter made the gift to the town in return for the town's commitment to preserve the land as open space.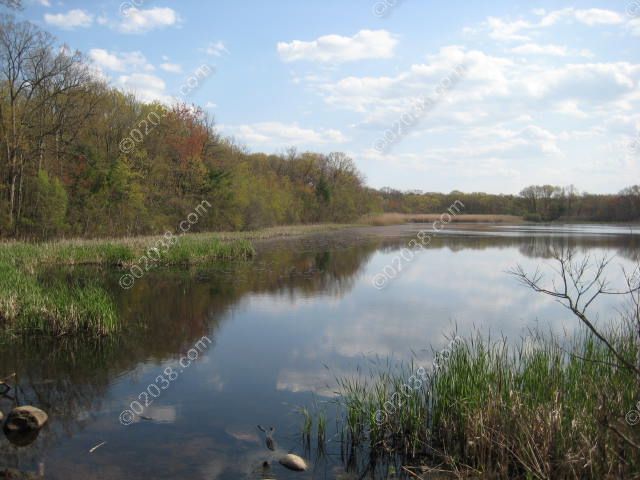 The land has easy trails that pass by a series of man-made ponds created by earthen dams that restrain the Mill River.  The dams reportedly once supported cranberry bogs.  When DelCarte bought the land in the 1940s, he ran a variety of business ventures from the property, ranging from a fish farm to a recreational fishing area with rental boats and fishing gear.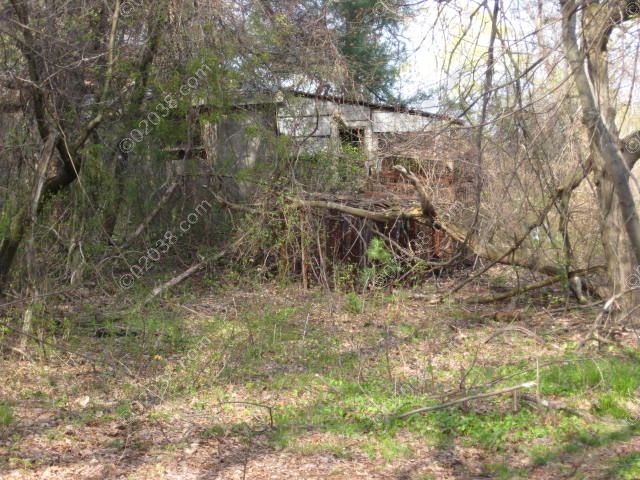 Today, you can see remnants of those uses in some derelict cabins and quite a lot of peaceful water views as you walk the perimeters of the ponds on the twisting trails.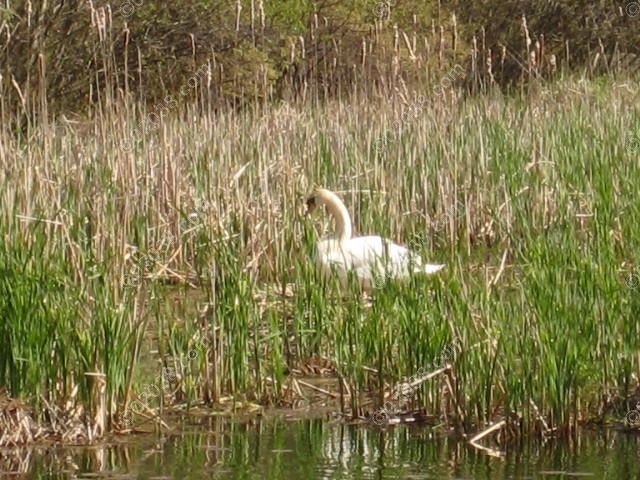 On one recent visit, I saw a number of aquatic birds in their nests and signs of recent beaver activity.  You might also see the commuter train in the distance, making its run to and from Boston.
Access is easy: car parking is ample and well-marked in a parking lot on Pleasant Street, in Franklin, MA.
Copyright ©2009 02038.com