Home Depot
Home Depot is conveniently located off Exit 18 of Route 495 in the Crossroads Shopping Center in Bellingham, MA.  This is literally a few minutes drive from Franklin, MA.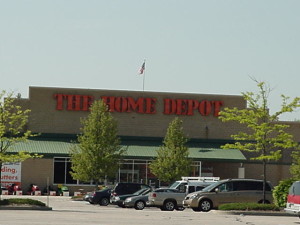 Home Depot is in direct competition with Lowe's on Fortune Boulevard in Milford, MA.
One of the "big box" hardware stores serving the Franklin, MA area; direct competitor to Loews.
Home Depot
229 Hartford Ave
Bellingham, MA 02019
(508)966-9200
http://www.homedepot.com