Agway is located at 157 Cottage St in Franklin, MA.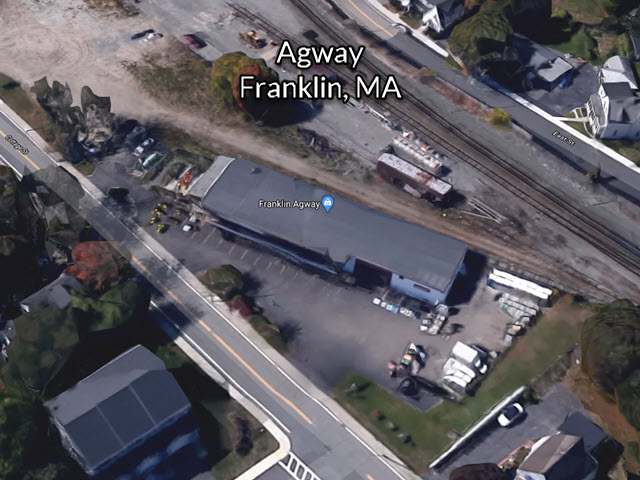 It's a nice alternative to the big-box stores such as Home Depot and Lowes for any gardening or landscaping needs.
More than meets the eye on the outside
If you drive by, you might not think much of the store. But Agway is treat on the inside! A self-styled "urban farm store" Agway Franklin is a super resource for Franklin homeowners and gardeners. Agway seems to be a holdover from the long-gone days when there were a lot of farms in town. Agway is tops for lawn and garden needs, quality seeds, animal feeds, hay, chickens, beekeeping supplies – pretty much anything agricultural.
There's a lot of gardening and lawncare know-how at Agway in Franklin, MA. They are willing to give help and give free advice and will steer you in the right direction!
Agway
157 Cottage St
Franklin, MA 02038
(508) 528-1333
https://www.franklinagway.com/
Copyright ©02038.com