Agway
Agway is located in Franklin, MA and is an alternative to the big box stores on I-495.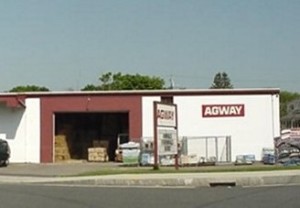 It's great to have them in town for any gardening or landscaping needs.

Agway seems a living link to Franklin's agricultural past: not so many years ago, Franklin, MA had a lot of farmland and cows!
Yard and garden supplies, pet and small animal feed and a lot of know-how is what you'll find at Agway in Franklin, MA.  They've steered me in the right direction several times . . .
157 Cottage Street
Franklin, MA 02038
508-528-1333
http://www.agway.com/