The New England Chapel is located at 40 Kenwood Circle in Franklin, MA.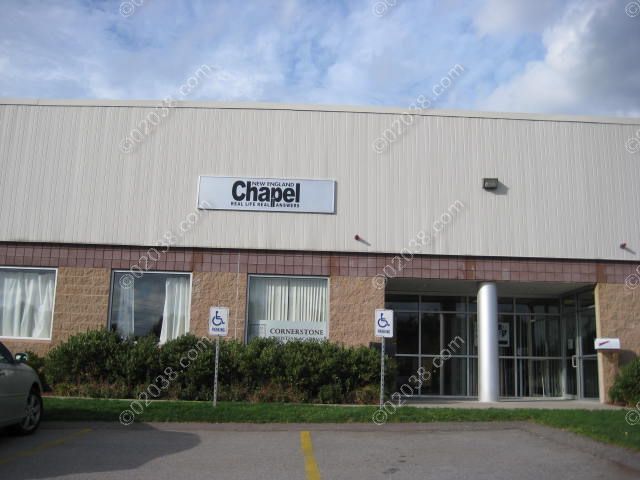 The following is from the chapel's web site:
"In 1997, New England Chapel was started by a core group of people with the same dream: To establish a church that practically and powerfully expresses the love that God has in Jesus for everybody, even people who may not consider themselves religious, or fall outside the mainstream of faith . . .
New England Chapel may be unlike churches you've seen, but that's very much on purpose.  We trust that God is working in and through what we are doing so that more people continue to experience, embrace, and express God's love in Christ."
New England Chapel
40 Kenwood Cir
Franklin, MA 02038
508- 541-9078
http://www.newenglandchapel.org/